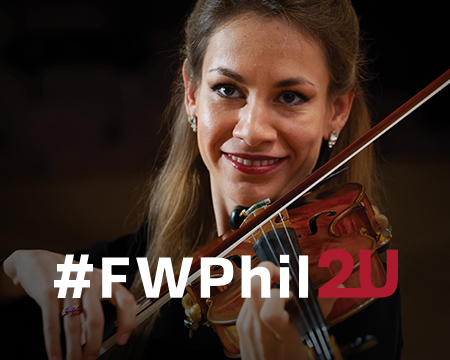 Tune in for a wide variety of Philharmonic favorites offered just for you. From Musically Speaking Online Sessions, to WBNI/WBOI Weekly Programs and Educational Resources, there is something for everyone.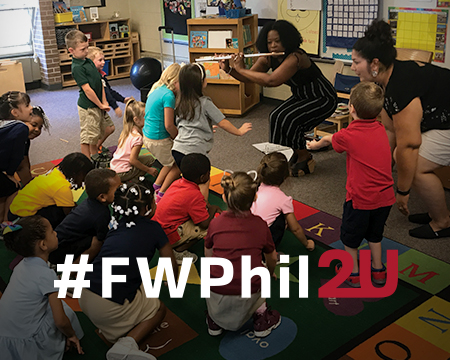 Thank you for your support.
Thank you for your continued support, kindness, flexibility and patience as we navigate through this unprecedented time in our community and country. We are planning for an incredibly exciting Season ahead, full of the music and artists you love most, especially, the musicians of the Fort Wayne Philharmonic. Your support is needed now more than ever. With your help, we will set the stage for an even brighter future for the Philharmonic - right now. Everything we do begins with you. We cannot wait to see you and share great music with you again.


MAKE A DONATION
The Board of Directors voted on July 14, 2020 to suspend all concerts until Jan. 30, 2021, and to implement resource-saving measures. As challenging as this time is, please know the Philharmonic is committed to a safe and viable return to the stage as soon as is possible. We're working on a schedule of concerts that begins on Jan. 30, 2021 and runs through May. To learn more about 20/21 season ticket options, select UPDATES below.
UPDATES
PRESS RELEASE
FAQs
Our Mission
77 seasons after its inception, the Fort Wayne Philharmonic's ongoing mission remains the same—to foster and instill a lifelong love of symphonic music through performance and education. Music Director Andrew Constantine leads the Fort Wayne Philharmonic in concerts ranging from Pops to Masterworks, large productions and intimate performances.
8
Countries our musicians come from.
7
Age the average Philharmonic musician began studying music.
27
Minimum series performances annually (across eight counties!)