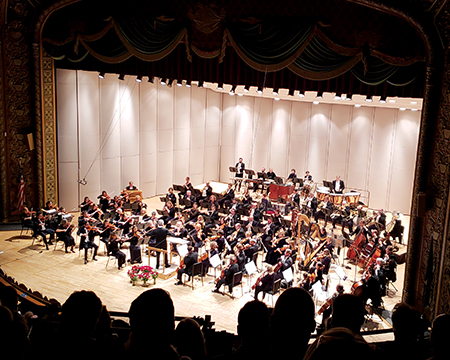 Thank you for your support.
We are planning for an incredibly exciting 2020-2021 Season ahead, full of the music and artists you love most, especially, the musicians of the Fort Wayne Philharmonic. The best way to support your Philharmonic is by insuring the stability of the 2020-2021 Season. Please help keep the Orchestra strong by showing your support today.
RENEW
SUBSCRIBE
MAKE A DONATION
PURCHASE A GIFT CERTIFICATE
VIEW BROCHURE
Our Mission
76 seasons after its inception, the Fort Wayne Philharmonic's ongoing mission remains the same—to foster and instill a lifelong love of symphonic music through performance and education. Music Director Andrew Constantine leads the Fort Wayne Philharmonic in concerts ranging from Pops to Masterworks, large productions and intimate performances.
8
Countries our musicians come from.
7
Age the average Philharmonic musician began studying music.
27
Minimum series performances annually (across eight counties!)