Fort Wayne Philharmonic Youth Orchestras - One Earth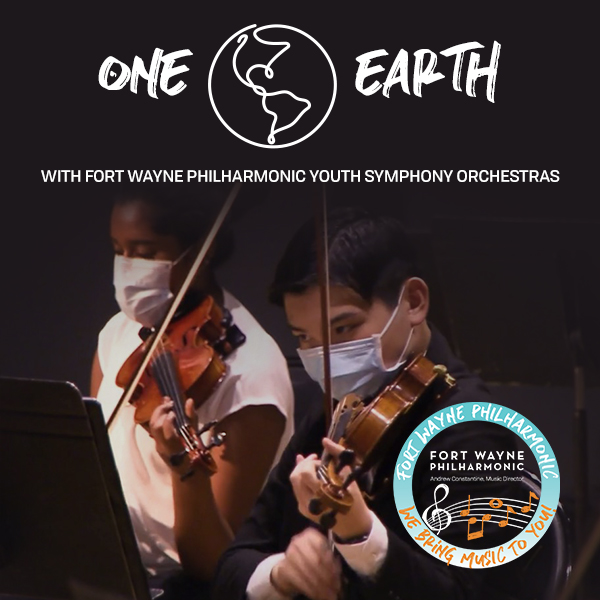 Fort Wayne Philharmonic Youth Orchestras - One Earth
Recorded at Clyde Theatre, March 2021
Troy Webdell, conductor; director, Youth Orchestras
Youth Orchestras
Nitish Kulkarni, tabla
Madhuri Vamadevan, soprano
Daniel Liu, erhu
See below for bios.

ONE EARTH
A musical celebration of Earth and humanity including a world premiere composed to honor the memory of lives lost due to COVID19
Alberto Ginastera - Los Trabajadores Agrícolas (The Land Workers) from Estancia
Florence Price - The Old Boatman
Alberto Ginastera - Danza Final "Malambo" from Estancia
Li Wenping - Jasmine Flower
Amy Dunker - The Whispers of Silenced Voices *World Premiere*
Béla Bartók - Romanian Folk Dances
I. Joc Cu Bata (Stick Dance)
II. Braul (Round Dance)
III.Pe Loc (In One Spot)
IV. Buciumeana (Horn Dance)
V. Poarga Romaneasca (Romanian Polka)
VI. Marruntel (Short & Sweet)
VII. Maruntel (Short & Sweet)
Rabindranath Tagore - Vande Mataram / Jana Gana Mana
Nitish Kulkarni, tabla
Teresa Teng - The Moon Represents My Heart
Madhuri Vamadevan, soprano / Daniel Liu, erhu
Mikis Theodorakis - Zorba's Dance from Zorba the Greek
FORT WAYNE PHILHARMONIC YOUTH ORCHESTRAS
1st VIOLIN
Lydia Bingamon, Concertmaster*
Madhuri Vamadevan, Assist. Concertmaster*
Jessica Zhou
Daniel Liu
Court Wagner
Alisha Babu
Tommy Popp
Karissa Brath
Juliette Mikautadze
Lucas Valcarcel
Lilian Sorg +
Jan Domagalski +
Bianca Mast +
Shaelynne Luckett +
2nd VIOLIN
Travers Mason, Principal*
Kyra Wagmeister, Assist Principal*
Brandon Springer
Ella Hildebrand
Lucy Gutman
Ethan Walker
Jaylynn Kim
Sara Gierke
Frank Cai
Annabella King +
Kiley Woods +
Regan Martz +
Rafael Cucueco +
Melissa Tan +
VIOLA
Lawrance McDowell, Principal*
Grace Buchanan, Assist Principal*
Collin Campbell
Dillon Jackson
Ella Moss
Amir Pierre-Louis
Breanna Burlison
Dontal Glaspy +
CELLO
Edward Sun, Principal*
Maria Tan, Assist Principal*
Daniel Gruber
Niki Babu
Bethany Perkins
Sommer Carlson +
Garrett Park +
Naima Esters +
BASS
Graydon Brath, Principal*
Henri Spoelhof, Assist. Principal*
Preston Reeves
Miles Fritsch
FLUTE/Piccolo
Brock Williamson, Principal
Madeline Emenhiser, Assist Principal
Jessel Mehta
Sara DeLong
OBOE
Laurel Morton, Principal
Andy Deng, Assist. Principal
Grace Rose
CLARINET
Isaac Bailey, Principal
Mallory Neebes, Assist Principal
BASSOON
Ben Morton, Principal
FRENCH HORN
Noah Haefner, Principal
Corbet Elkins, Assist. Principal
TRUMPET
Faith Allison, Principal
Jozlyne Schwartz, Assist Principal
PERCUSSION
Hailey Sandquist, Principal
Catherine Ji
Levi Brath
PIANO
Catherine Ji, Principal
Eamonn Keane, Assist Principal
*Denotes Premier Strings Musicians
+ Denotes Junior Strings Musicians
Special Thanks To:
Lincoln Financial Foundation
The Rea Charitable Trust
Sweetwater
The Fort Wayne Philharmonic Friends
Edward M. and Mary McCrea Wilson Foundation
The Dekko Foundation
The LaSalle Family
3Rivers Credit Union Foundation
Mary E. Van Drew Charitable Foundation
Psi Iota Xi, Pi Chapter
Psi Iota Xi, Theta Theta Chapter
National Endowment for the Arts
Indiana Arts Commission
Arts United
Arts Campus Fort Wayne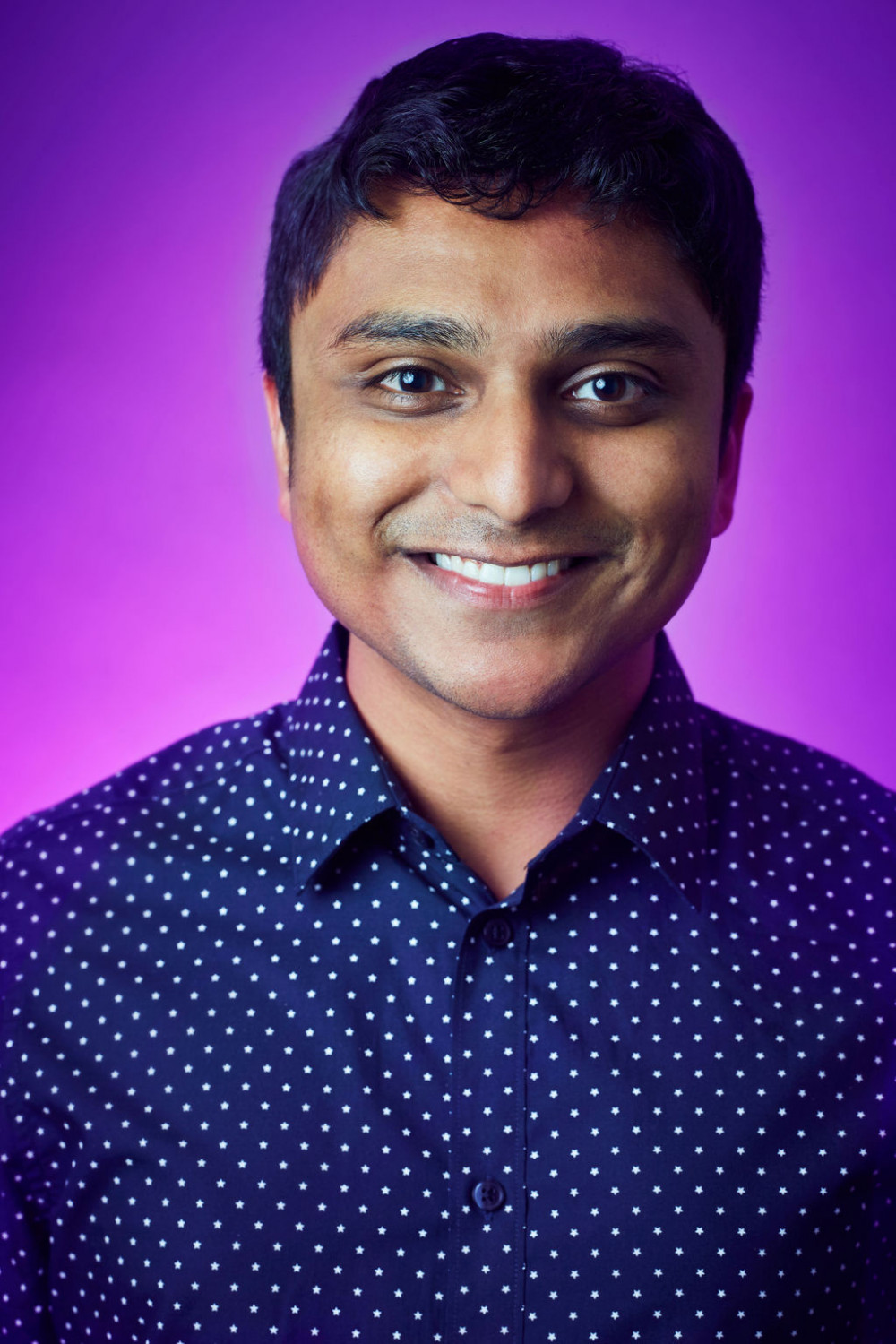 Nitish Kulkarni, Tabla
Nitish Kulkarni is an Indian-American music producer and mix engineer, and one of the most sought-after Marathi arrangers in the United States today.
Since 2005 Nitish has been performing nationwide. He has played tabla, percussion, and keyboards in a combined total of over one hundred concerts and has several co-direction and productions credits to his name as well. Key performances have included concerts with Shridhar Phadke, Padmaja Phenany-Joglekar, Ustad Amjad Ali Khan, and the prestigious Jacobs School of Music Concert Orchestra. A track produced in collaboration with Enrique Ponce was premiered at the Berklee College of Music international campus in Valencia, Spain in 2016. His most recent collaboration project VITTHAL, featuring 15 artists from around the country, went viral in India in summer 2019.
Nitish holds a Bachelor's Degree in Organology and Music Production from Indiana University and a Master's in Music Production, Technology, and Innovation from Berklee College of Music. He is now based in Fort Wayne, Indiana, where he is a Sales Engineer at Sweetwater.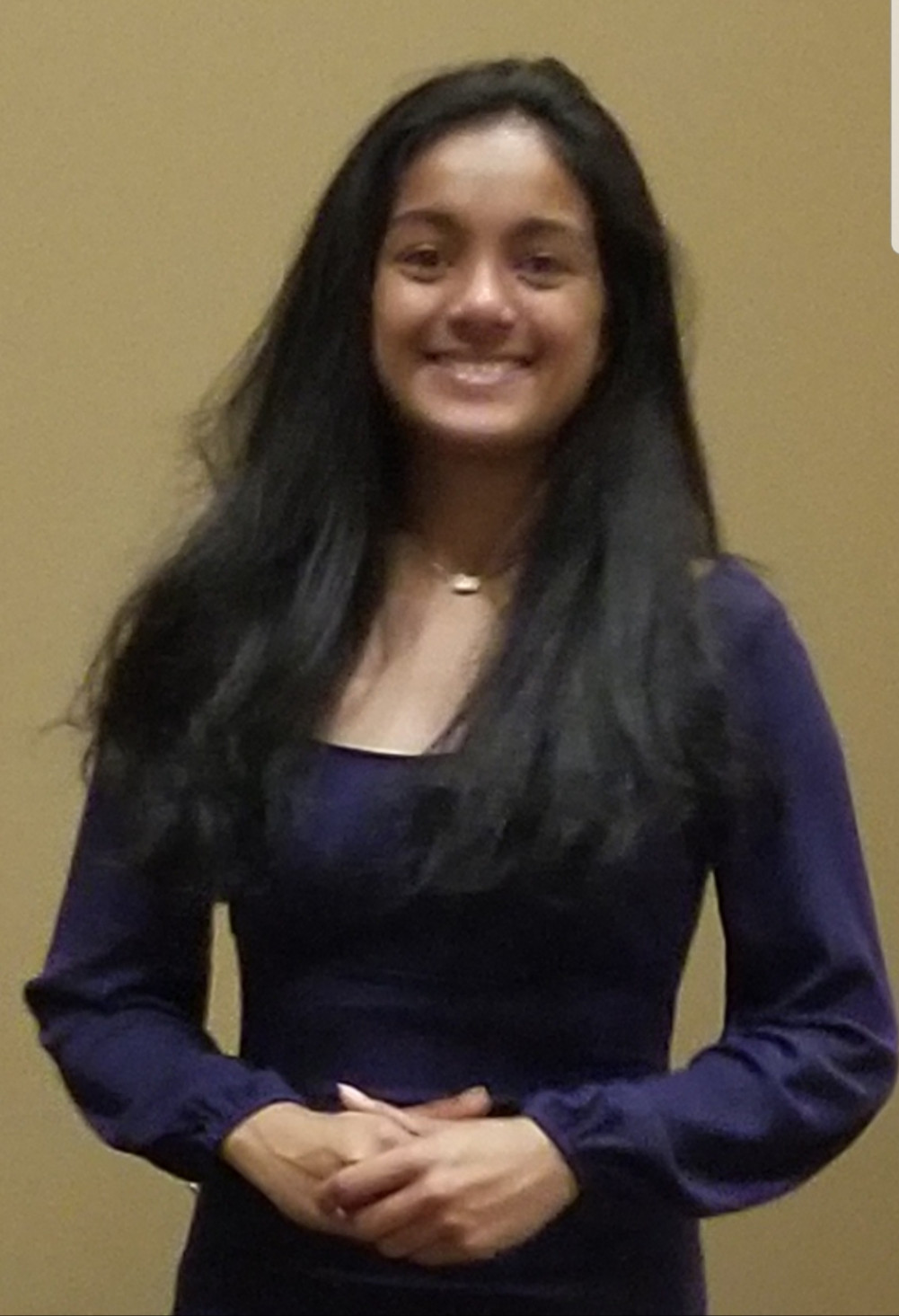 Madhuri Vamadevan, Soprano
Madhuri Vamadevan is a junior at Homestead High School and has been a member of the Fort Wayne Youth Symphony Orchestra for 2 years. She plays the violin in both YSO and her school orchestra. She began her journey into the world of music with the violin at age 4 and picked up piano and voice soon after. She is passionate about reaching out to people through music, especially singing.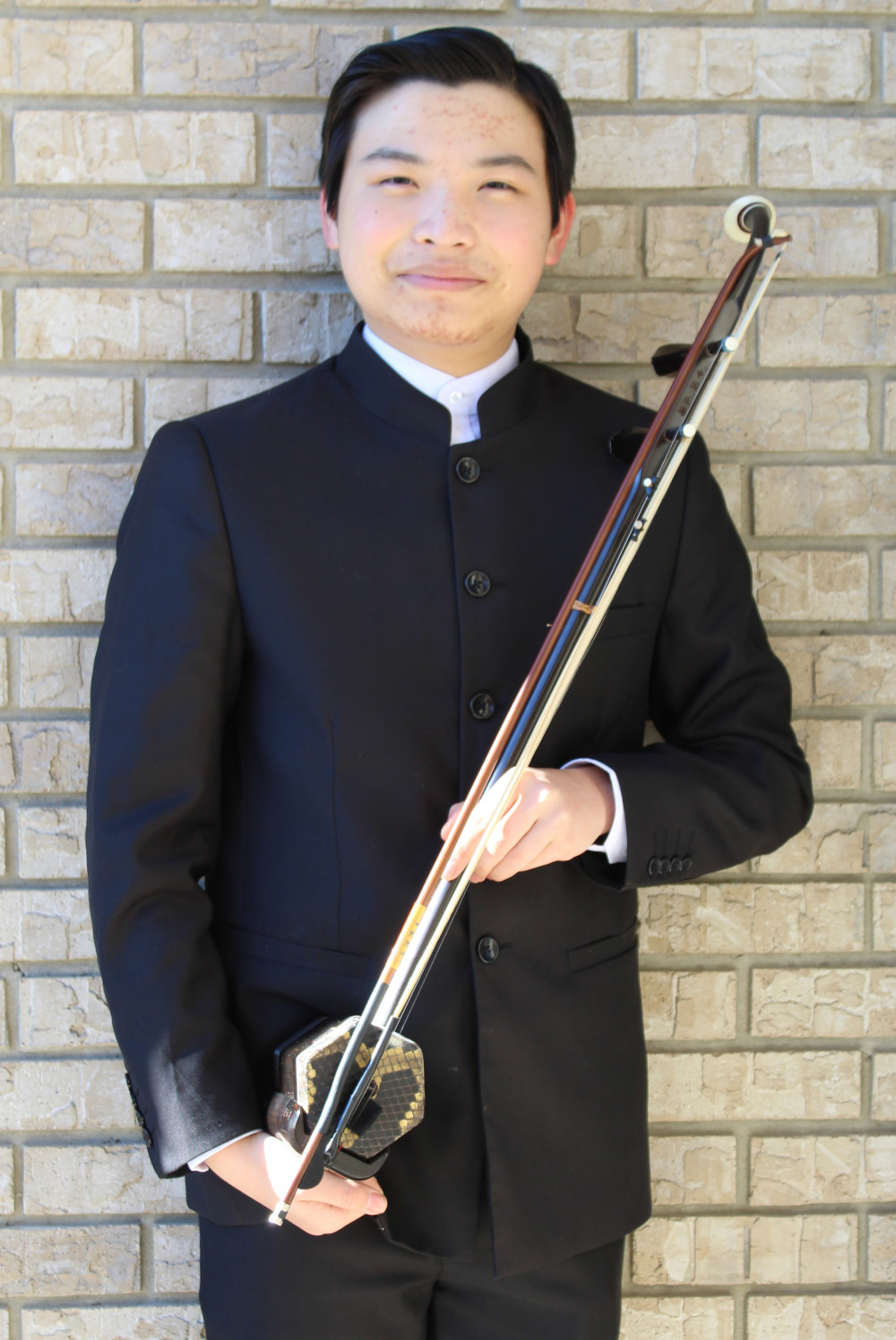 Daniel Liu, Erhu
Daniel Liu, a sophomore at Homestead High School, started his music journey from singing and dancing at a young age. His passion for music was further cultivated by formal piano and violin training as well as his hunger for various styles of music and musical instruments including Erhu. Daniel received casual Erhu training from parents' friends as early as age 7 and self-taught himself the rest of the times. Daniel not only enjoys being an instrument player, he is also pursuing to become an amateur conductor. In addition to music, Daniel loves world history and aviation.