The Philharmonic Announces Appointment of Troy Webdell as Director of Youth Orchestras Program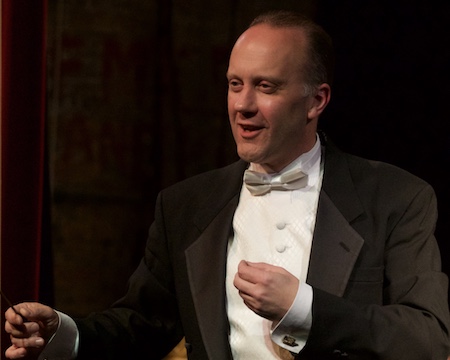 FORT WAYNE (May 23, 2018) — The Fort Wayne Philharmonic today announced noted educator and conductor Troy Webdell has been named as the Director of its Youth Orchestras program. This appointment marks the end of a yearlong search for the revitalized program.
Troy Webdell has served as music director and is founder of the South Shore Orchestra in Valparaiso, Indiana. Under his leadership, the South Shore Orchestra has performed many prestigious concerts during its 14-year existence, including 6 concert tours of China and a sold-out celebration concert featuring over 700 musicians in Chicago's Symphony Center for the 70th Anniversary of the end of World War II.
Said Music Director Andrew Constantine: "I am pleased to welcome Troy to the Fort Wayne Philharmonic. He combines significant talents and accomplishments as a conductor, educator, and administrator that are quite unique, and exactly what we are looking for. I look forward to working with Troy to develop our Youth Orchestra program into a national model for exceptional artistic training."
Said Troy Webdell: "I am honored and excited to begin making music with the talented musicians of the Fort Wayne Philharmonic Youth Orchestras and am looking forward to working with the Fort Wayne Philharmonic staff to continue making a difference in the lives of the youth of Fort Wayne through music education."
A core focus of the Fort Wayne Philharmonic Youth Orchestra program is to provide an orchestral performance experience while instilling a strong sense of discipline, accomplishment, confidence, and self-esteem. The program is an enhancement to existing school music programs and the Philharmonic works with students to ensure they support their own school orchestra and/or band programs.
With various performance opportunities throughout the region, musicians in the Fort Wayne Philharmonic Youth Orchestras play a wide range of orchestral repertoire, from the great classics to pops. Student musicians receive unique, professional opportunities that include:
Coaching with Philharmonic musicians
Side-by-side performances with the Fort Wayne Philharmonic
Access to special events, including master classes and guest artist visits
Complimentary tickets to select Philharmonic concerts
Scholarship opportunities for private lessons and summer music camp study
Instrument loan opportunities
The Fort Wayne Philharmonic Youth Orchestra program is open to all student musicians in the greater Fort Wayne area who have not yet graduated high school.
In Spring 2017 the Philharmonic Board of Directors assembled a committee to assess its current program and make recommendations for the future. Comprised of noted educators, musicians, community representatives, and the Philharmonic's music director, Andrew Constantine, the committee met over several months, interviewed noted youth orchestra directors and other professionals from across the nation, and devised a blue print from which to move forward.
Initiatives recommended for 2018-19 as a result of the committee's work will include the new Junior Strings, an ensemble comprised of intermediate level student musicians wishing to gain large ensemble experience. The Junior Strings will focus on excellence in string instrument and ensemble performance, rehearsing on Sundays from 2:00-4:00 p.m. at the Rhinehart Music Center on the IPFW campus. Also being planned is a Youth Symphony Orchestra tour for the spring of 2020. Details of that tour will be released at a later date.
More About Troy Webdell
Troy Webdell has conducted in over 40 cities throughout China in renowned concert halls where his interpretations of the Chinese classical music repertoire have been received with critical acclaim. His orchestral concerts have been nationally televised and broadcast on CCTV throughout China and the USA.
Webdell also has been a band and orchestra director in the Crown Point Community Schools and Portage Township Schools (IN) for over 20 years. His students have consistently earned Gold ratings at ISSMA contests, including the All-Music Orchestra Award for excellence in all areas of chamber, jazz, and ensemble performance. Mr. Webdell has been a collaborator in developing El Sistema based youth orchestras, interactive educational symphony concerts, scholarships for college-bound students, and "Unity Event" concerts featuring over 300 community chorus and orchestra musicians.
In 2017, Webdell was named the Honorary Director of Orchestral Programs for the Nanjing Qinxing Arts Academy in Nanjing that has recently become one of the largest music academies in China. He is also the recipient of the "Global Harmony Through Music" award from the Confucius Institute (Beijing) for his work and dedication to create cultural understanding and acceptance through music.