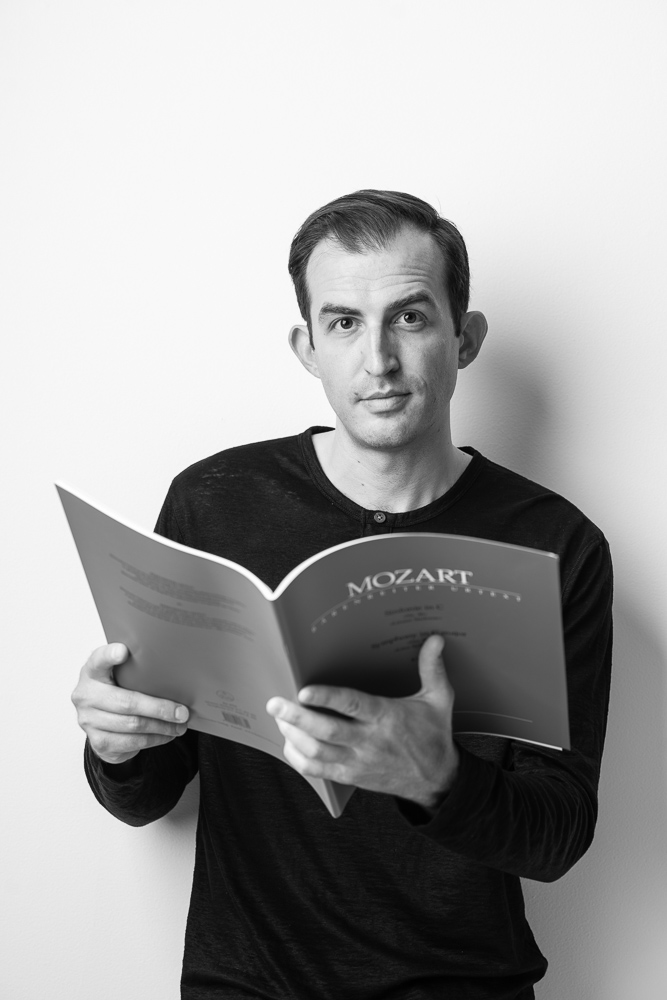 Guest Conductor for Engagement
Known for his outstanding interpretations of American music, Berlin-based conductor Caleb Young has gained international renown as one of the most exciting emerging American artists of today.
Mentored by legendary Finnish conductor Jukka-Pekka Saraste, Young connects his rigorous training in the European classical tradition with a passion for the viscerality of American music, resulting in daring and fresh renditions of both. He commands a breadth of repertoire, able to tap into the full spectrum of American composers. Indeed, under Young's baton, the works of Copland, Bernstein, Jennifer Higdon, and Jessie Montgomery receive artistic treatment equal to those of Mozart, Beethoven, Haydn, Mahler, Stravinsky, and Shostakovich.
Young debuted with the Van Cliburn Competition as its Cover Conductor in 2018, beginning a relationship that continues with a scheduled 2022 return to the storied piano competition in the same role. He has directed a number of the world's premier orchestras, including the Oregon Symphony, Russian National Orchestra, Finnish Chamber Orchestra, Toledo Symphony, Columbus Symphony, and the Fort Worth Symphony Orchestra. As cover conductor, he recently served John Williams and the Los Angeles Philharmonic, and has worked with the Detroit Symphony, Cincinnati Symphony, St. Louis Symphony, Atlanta Opera, and the National Music Festival.
Several of Europe's hallowed institutions have recognized Young's sensitivity, dynamism, and exemplary technique. In summer 2021, Finland's Fiskar Summer Festival named Young part of "the next generation of leaders in classical music", awarding him mentorship under legendary conductors Jukka-Pekka Saraste, Esa-Pekka Salonen, Hannu Lintu, Sakari Oramo and others at the LEAD! Foundation Academy's conductors' masterclass. To close the Festival, Young was further awarded the honor of conducting the Finnish Chamber Orchestra alongside Saraste and Salonen, a performance which received glowing reviews. Previously, he was awarded the 2016 Ansbacher Fellowship for Young Conductors Prize, given by the Salzburg Festival and members of the Vienna Philharmonic Orchestra.
In addition to Europe, Young's engagements frequently take him to the United States, where the 2021-2022 season will see him newly appointed as Guest Conductor for Engagement for the Fort Wayne Philharmonic. The appointment enables him to build upon his recent award-winning five year tenure as the Philharmonic's Associate Conductor, a formidable legacy that includes more than 200 performances conducted as well as founding the "Music and Mixology" series which continues to engage young professionals with orchestral music. In 2018, he earned an Emerging Artist Award, an honour bestowed to the region's "arts and cultural leaders" by Arts United of Greater Fort Wayne—one of the oldest nonprofit artistic funding initiatives in the United States.