Youth Symphony Orchestras Spring Concert: American Stories
Auer Performance Hall, Rhinehart Music Center, Purdue University Fort Wayne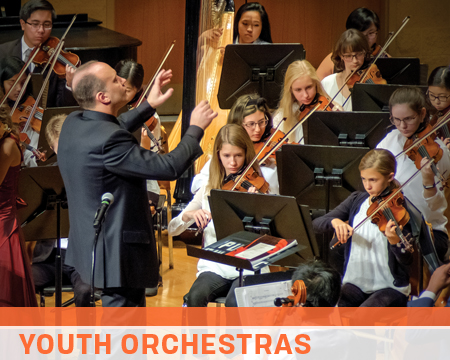 Troy Webdell, conductor
Featuring musical stories from North and South America, including music by Chickasaw composer Jerod Impichchaachaaha` Tate.
JUNIOR STRINGS ENSEMBLE

Villa Lobos - O Ciranda, O Cirandinha (Circle Dance)

Ungar - Ashokan Farewell

Joplin - The Entertainer

YOUTH SYMPHONY ORCHESTRA

Bernstein - Selections from West Side Story
Tate - Chokfi` : Sarcasm for Strings & Percussion
Copland - John Henry: A Railroad Ballad for Orchestra
Villa Lobos - Sinfonietta No. 1 (A Memoria de Mozart)
I. Allegro justo
II. Andante non troppo
III. Andantino - Molto allegro

For venue policies click here.
Subscribe