Youth Orchestras Finale Concert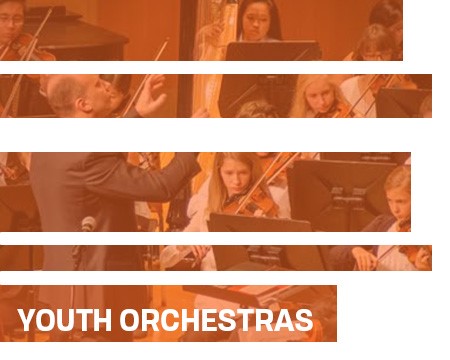 APPLESEED VARIATIONS
Troy Webdell, conductor
Debra Lynn, guest composer
Karissa Brath, violin
Daniel Liu, piano
Maria Tan, cello
Featuring the 2023 Concerto Competition Winners, and the world premiere of Appleseed Variations by American composer Debra Lynn, in honor of the 50th birthday celebration of the Sigma Alpha Iota (SAI) International Music Fraternity.
JUNIOR STRINGS ORCHESTRA
VIVALDI Selections from The Four Seasons
Summer
Autumn
Winter
Spring

YOUTH SYMPHONY ORCHESTRA
CHAVEZ Chacona de Buxtehude
MENDELSSOHN Violin Concerto
I. Allegro molto appassionato
Karissa Brath, violin*

ELGAR Cello Concerto
I. Adagio
Maria Tan, cello*

TCHAIKOVSKY Piano Concerto No. 1
III. Allegro con fuoco
Daniel Liu, piano*

LYNN Appleseed Variations *world premiere*
Theme: Barefoot Johnny
Var. 1: Brokenstraw Creek
Var. 2: Bramble Fence
Var. 3: Angel Voices
Var. 4: God's Creatures
Var. 5: Brother Wolf
Var. 6: Great Spirit
*2023 Concerto Competition Winners
For venue information, click here.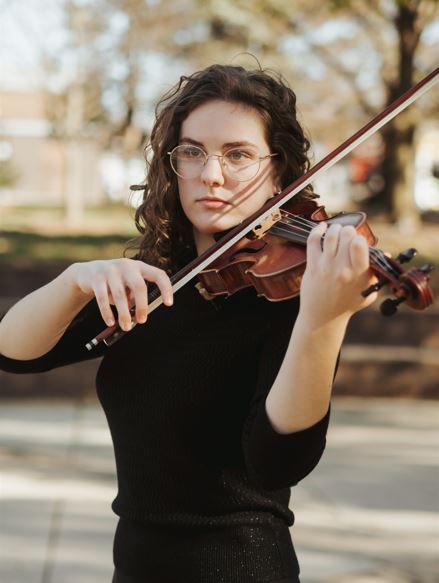 Karissa started playing violin at age six. She took private lessons with her mother until 2019 when she began studying with Colleen Tan of the Fort Wayne Philharmonic. She joined the Greater Twin Cities Youth Orchestra program in Minnesota at age nine. After moving to Indiana in 2016, she became a member of the Fort Wayne Youth Symphony. Karissa has participated in All-State Orchestra from Freshman through Senior year and has earned gold at both regional and state levels of ISSMA Solo and Ensemble each year since the sixth grade. In 2022, she earned an outstanding level 10 score in the ASTA Certificate Advancement Program and was selected as concertmaster of the Blue Lake Camerata Orchestra that summer. As a junior, she became a contracted member of the Symphony of the Lakes, a semi-professional orchestra in her hometown of Warsaw. Karissa plays in the WCHS Philharmonic orchestra and enjoys playing and singing on the worship team on Sunday mornings at her local church. After six years of participation in YSO, she is extremely grateful for the opportunities she has been blessed with, including serving as concertmaster for the 2022 trip to Carnegie Hall. In the future, Karissa plans to study violin performance in college. She would like to thank her parents, her private teacher Colleen Tan, WCHS orchestra director Angela Dieleman, and Mr. Webdell for supporting her throughout her education.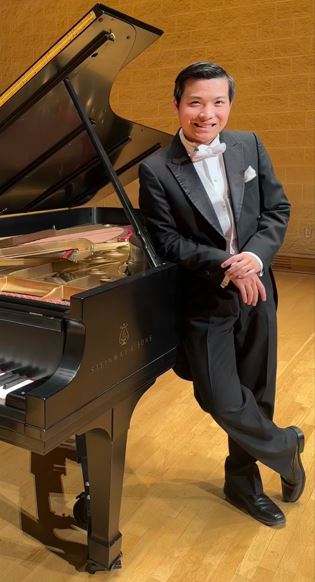 Daniel Liu, a senior at Homestead High School, started his music journey from singing and dancing at a young age. His passion for music was further cultivated by formal piano and violin training as well as his hunger for various styles of music and musical instruments. Daniel began his piano studies with Ms. Carol Hahn and Ms. Anny Chiu about twelve years ago, and has been studying with Dr. Hamilton Tescarollo since 2019. He has also studied violin with Ms. Marcella Trentacosti for almost twelve years. The year of 2023 will be the tenth year that Daniel has been a member of the Fort Wayne Youth Orchestras playing violin. He also plays violin and serves as the concert master in school orchestras since middle school. He also played piano in school Jazz band. Daniel not only enjoys being an instrument player, he is also pursuing to become an amateur conductor and enjoying music arrangement. In addition to music, Daniel loves aviation and history.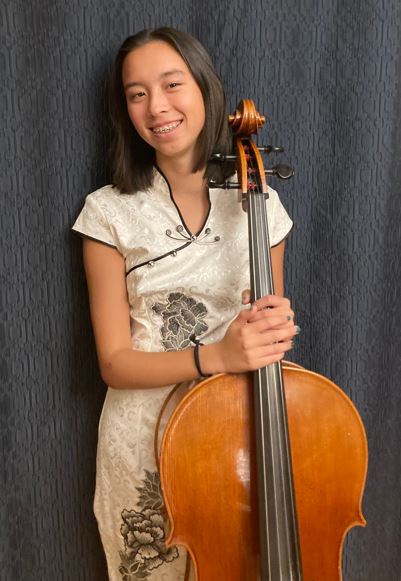 Maria Tan is a Fort Wayne based cellist. Surrounded by music from a young age, Maria has pursued music from a young age, playing cello from the age of five and since then her love of music has only grown. She has studied with teachers Deb Nitka-Hicks, Ed Stephens, Dr. Melissa Kraut, and Anne Francis Bayless. Summer studies and festivals include Interlochen and the Fry Street Quartet Chamber Music Camp. She has participated in Indiana All State Orchestra for the past five years, sitting principal cellist as a freshman, and has recently been part of the All National Symphony Orchestra. She has been playing in the Fort Wayne Philharmonics Youth Orchestra from the age of nine, and of which she is the assistant principal cellist. She is currently studying with Deborah Nitka-Hicks and attends Canterbury High School, where she plays in the orchestra under the direction of Colleen Tan.
Subscribe
Event Sponsors
Psi Iota Xi - Honorary Pi Chapter