Youth Symphony Orchestras at The Night of Lights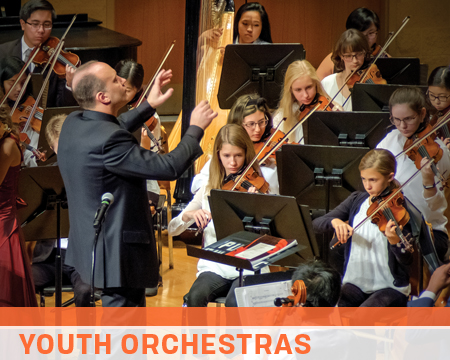 NIGHT OF LIGHTS
Grand Wayne Center, 120 W Jefferson, Blvd, Fort Wayne, IN 46802

Troy Webdell, conductor
Julia Meek, Narrator
Featuring traditional and classical holiday music with special guest and WBOI radio host, Julia Meek, reading Clement Moore's poem The Night Before Christmas.
COMBINED JUNIOR STRINGS & YOUTH SYMPHONY ORCHESTRA
Bizet - Farandole from L'Arlesienne
Martin/Blane - Have Yourself a Merry Little Christmas
Vivaldi - Gloria in Excelsis Deo
Respighi - Air & Dance
Marks - Rudolph, the Red Nosed Reindeer
Traditional - Three Holiday Carols
I. Hark, the Herald Angels Sing
II. Silent Night
III. Joy to the World
Coots - Santa Claus is Coming to Town
Arr. Meyer - The Night Before Christmas
Julia Meek, Narrator
Anderson - Sleigh Ride

For venue policies click here.