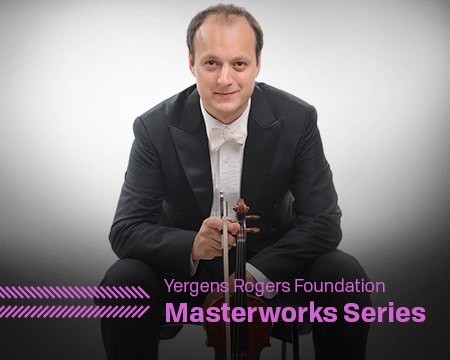 Andrew Constantine, conductor
Igor Yuzefovich, violin

Bricht — Verwehte Blätter, Op. 18b (8 Small Pieces for Orchestra)
Mendelssohn — Violin Concerto in E minor, Op. 64
Williams — Three pieces from Schindler's List
Mahler — Symphony No. 1 in D major, "Titan"
Sixteen violins that survived the Holocaust. Three composers banned by the Nazis. Violins of Hope tells stories of defiance, resilience, and legacy, a testament to the power of music.
Discover more about the Violins of Hope, Fort Wayne project.
Series Sponsors