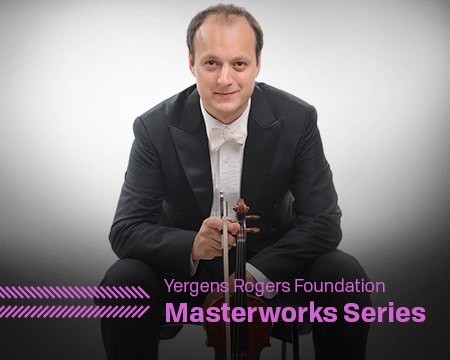 Andrew Constantine, conductor
Igor Yuzefovich, violin

Bricht — Verwehte Blätter, Op. 18b (8 Small Pieces for Orchestra)
Mendelssohn — Violin Concerto in E minor, Op. 64
Williams — Main Theme from Schindler's List
Mahler — Symphony No. 1 in D major, "Titan"
Sixteen violins that survived the Holocaust. Three composers banned by the Nazis. Violins of Hope tells stories of defiance, resilience, and legacy, a testament to the power of music.
Part of Violins of Hope Fort Wayne, for more information visit violinsofhopefw.org.

DOWNLOAD ALL VIOLINS OF HOPE EVENT LISTING
Musically Speaking
This free, pre-concert talk is designed to provide audience members insight into the evening's concert program and featured guest artists. Musically Speaking is hosted by Fort Wayne Philharmonic conducting staff, musicians, and guest artists.
Locations
**Musically Speaking for this event will be located in the Indiana Hotel Lobby at the Embassy.**
Time
Musically Speaking is presented at 6:30 P.M., one-hour before every Masterworks concert.
Musically Speaking is sponsored by the Fort Wayne Philharmonic Friends.