The Remarkable Farkle McBride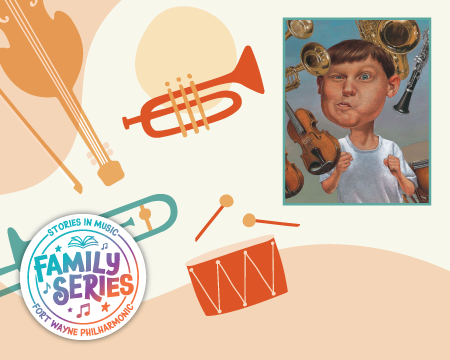 ***SENSORY FRIENDLY***
Troy Webdell, conductor
Melisa McCann, host
Ian Williams, artist
Our Family Concert Series wraps up with The Remarkable Farkle McBride, a young boy's musical quest to discover which musical instrument he likes best. Enjoy seeing some of our community's musical prodigies get the opportunity to conduct the Fort Wayne Philharmonic while taking part in the fun yourself, too. Test out your own musical skills with Sweetwater's Band and Orchestra petting zoo in the lobby. The instrument petting zoo is an opportunity for curious children (and adults!) to see, hear, and touch various instruments you may see in a band or orchestra.
Pre-concert activities with Aspire Music Therapy Inc. and Sweetwater Band & Orchestra will begin at 10:00am in the Rhinehart Music Center's lobby. Don't forget to checkout your favorite books from the Allen County Library Mobile after the concert, too!
Calling all maestros! Have you always dreamed about conducting an orchestra? Now is your chance! Enter to win the opportunity to lead the Fort Wayne Philharmonic on Saturday, April 22, 2023, as part of our Family Concert Series. Contest entries and details can be found here.
Other important details:
Comfort items welcome
Quiet spaces available
Sign language interpreter on stage
*This concert welcomes all ability levels. Comfort items welcome, quiet space provided and no intermission.
PROGRAM
MOZART Molto allegro (Movement 4) from Symphony No. 41 (Jupiter) – (7 mins)
IV. Molto allegro
MUSSORGSKY Excerpts from Pictures at an Exhibition
Promenade – (2 mins)
Ballet of the Unhatched Chicks – (1 min)
Samuel Goldenberg and Schmuyle – (2.5 mins)
Baba Yaga – (3.5 mins)
BIZET Les Toreadors from Carmen – (3 mins)

ELLIOTT The Remarkable Farkle McBride – (15 mins)
Ian Williams, actor
Melisa McCann, narrator

SOUSA Liberty Bell March – (4 mins)

SOUSA Stars and Stripes Forever – (4 mins)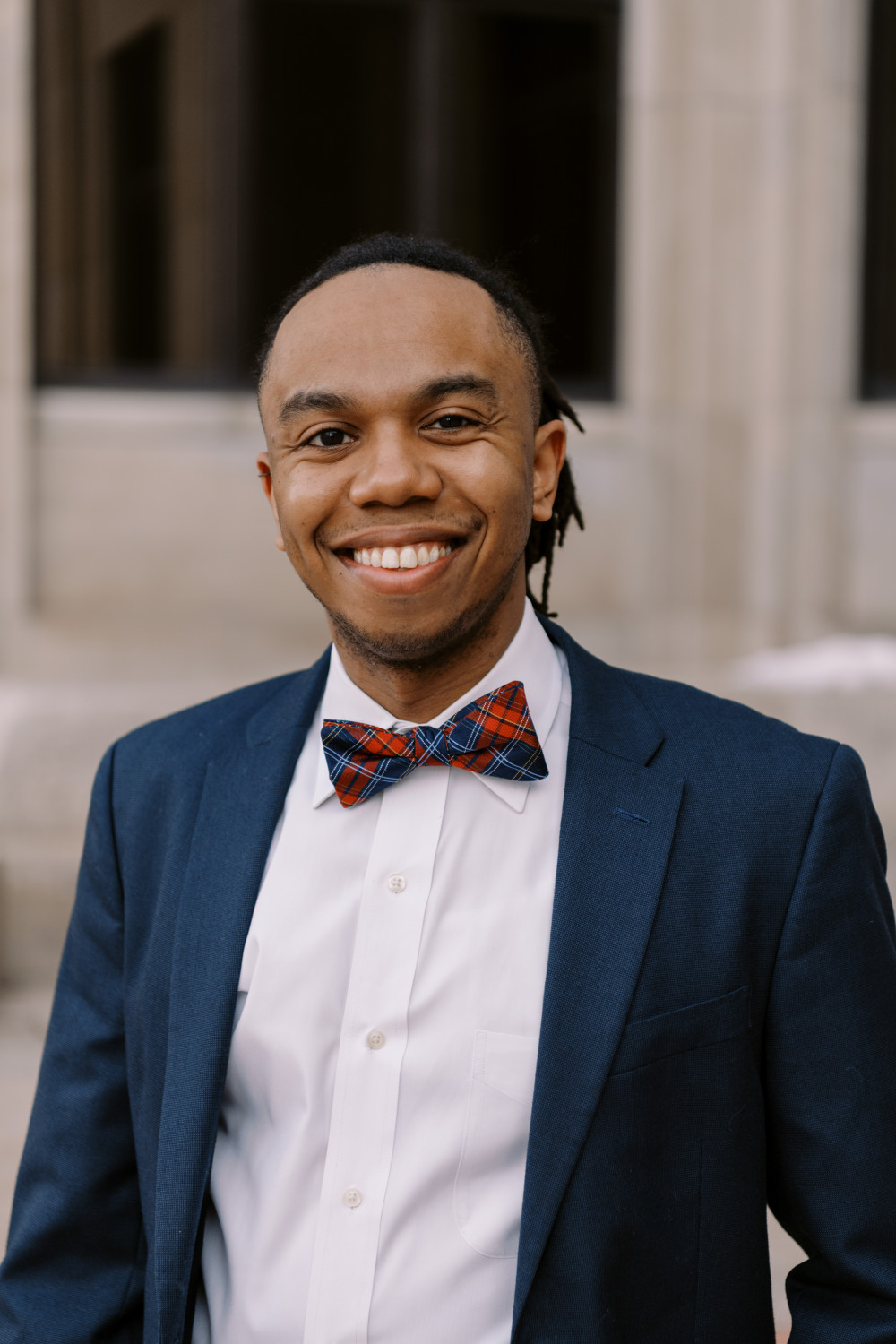 Ian Williams, an Indianapolis native, has appeared in the Fort Wayne Philharmonic Young People's Concerts from 2019-2022 as well as Patriotic Pops in 2022. He graduated from the University of Michigan with a Bachelor's of Musical Arts in Voice Performance and a Bachelor of Theatre Arts in 2015, before moving to Fort Wayne to perform with Heartland Sings, Inc. Ian has performed as the bass soloist in Handel's Messiah and the Fauré and Mozart Requiem, has appeared onstage with Broadway veteran J. Mark McVey (Les Misérables), and has recently performed in Stephen Paulus' opera "The Three Hermits" (Captain). Ian's other theatre credits include Ragtime (Coalhouse Walker Jr.) and Ordinary Days (Jason) with the theatre company Art 4 in South Bend, IN. He is also a co-founder of the Fort Wayne chapter of Opera on Tap, which presents casual operatic performances in bars. Other credits include participating as a finalist in the 2022 Lotte Lenya Competition in New York City. Outside of performing, Ian is passionate about education and serves as a Unit Director at the Boys and Girls Club of Northeast Indiana. A major shout out to the BGC for inspiring and enriching children everyday in our community!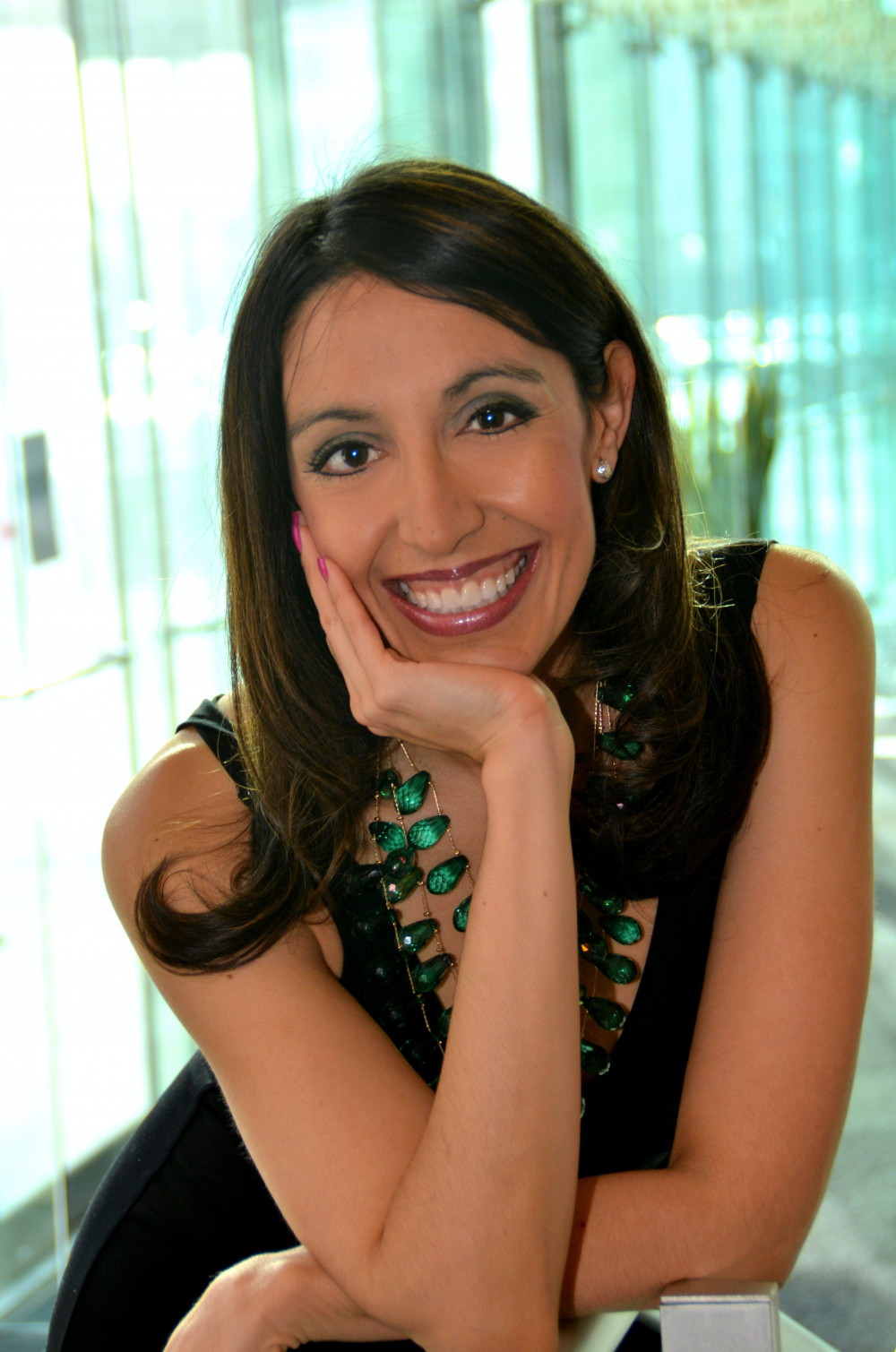 Melisa McCann holds a BA in Musical Theatre Performance from Indiana University, Bloomington, IN. She has performed for numerous musical ensembles, choruses, theatrical venues, choirs, and recording projects including New York City Times Square Church on Broadway, Family Christian Center (Munster, IN), and The Chapel (Fort Wayne, IN), and The FW Philharmonic Chorus. In 2016 she launched her Latin Dance Band "Melisa's Latin Beat" that has been recently featured performing at The Landing, The Embassy Theatre, The Club Room at the Clyde, Fort Wayne Festival Latino at Headwaters Park, The Tincaps, and various community venues. Having moved to Fort Wayne 11 years ago, she holds the position of Community Outreach Director at the Renaissance Pointe YMCA where she serves in creating YMCA Arts Programming, event planning, and establishing community relationships. In April 2018 she was named one of Fort Wayne Business Weekly's 40 Under 40 Award winners and serves on the Board of Trustees for the Fort Wayne Ballet, Heartland Sings, and The Honeywell Foundation. She is the mother of two beautiful children Nicholas (12yrs) and Melodie (10yrs), and wife of 18 years to her wonderful husband, Dr. Patrick R. McCann.
Subscribe