Opening Night: Tchaikovsky Spectacular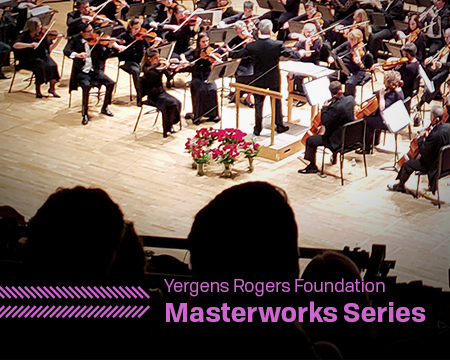 OPENING NIGHT AND FORT WAYNE PHILHARMONIC YOUTH ORCHESTRA SIDE-BY-SIDE CONCERT
Andrew Constantine, conductor
Nikolai Demidenko, piano
Fort Wayne Philharmonic Youth Orchestra, Troy Webdell, director
Tchaikovsky — Coronation March
Side-by-side with Fort Wayne Philharmonic Youth Orchestra
Tchaikovsky — Piano Concerto No.1 in B-flat major, Op. 23
Nikolai Demidenko, piano

Tchaikovsky — Symphony No. 4 in F minor, Op. 36

From lush, romantic piano harmonies to flurries of scales and powerful brass passages, this opening night concert is a feast for the senses. The Fort Wayne Philharmonic Youth Orchestra will accompany the orchestra during Tchaikovsky's Coronation March in the first half of the concert.
Musically Speaking
This free, pre-concert talk is designed to provide audience members insight into the evening's concert program and featured guest artists. Musically Speaking is hosted by Fort Wayne Philharmonic conducting staff, musicians, and guest artists.
Locations
For Masterworks concerts at the Embassy Theatre, Musically Speaking is held in The Gallery of the Grand Wayne Center.
For Masterworks concerts at Auer Performance Hall, Musically Speaking is held in the Instrumental Rehearsal Room 120.
Time
Musically Speaking is presented at 6:30 P.M., one-hour before every Masterworks concert.
Musically Speaking is sponsored by the Fort Wayne Philharmonic Friends.

RIDE SERVICE AVAILABLE
Subscribe
Series Sponsors