A Sensory Friendly Concert: Classical Favorites
Auer Performance Hall, Rhinehart Music Center, Purdue University Fort Wayne
POSTPONED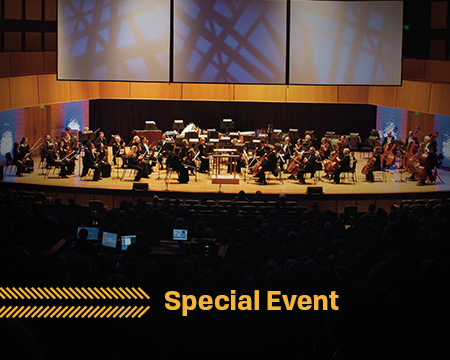 Caleb Young, conductor
This 30-minute sensory friendly program is designed specifically for children and adults with sensory issues and/or additional needs, the concert will be appropriate for all members of the family. The entire experience has been adapted so that children and adults of all abilities, along with their caregivers, may enjoy symphonic music in a safe and welcoming environment.
Lighting and any amplified sound will be mid-level, and the house lights will remain on. Musical Playtime may be more limited so as to reduce noise and activity levels.
Comfort items welcome
Quiet space provided
Sign language interpreter on stage
Large Print & Braille program available
Trained volunteers onsite to provide assistance
The Philharmonic Friends Instrument Playground and other pre-concert activities will be available one hour prior to the concert as well as after the concert.
**Family Friendly**
PROGRAM
Rossini – William Tell Overture (3 minutes)
Beethoven – Symphony No. 5, 1st mvmt (8 minutes)
Strauss – Die Fledermaus Overture (9 minutes)
Williams – Flight to Neverland (5 minutes)
There will be no intermission
Event Sponsors