Romeo and Juliet with Fort Wayne Ballet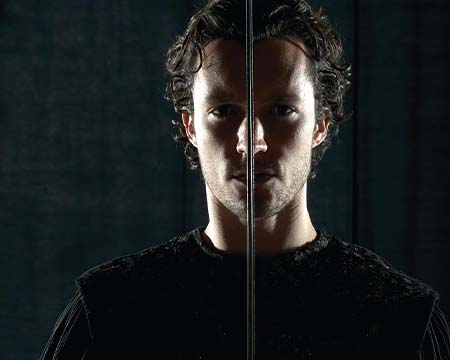 program notes

Prelude

Andrew Constantine, conductor
Violetta Todorova, violin
Johanna Bourkova-Morunov, violin
Timothy Tan, violin
Betsy Gephart, violin
David Ling, violin
Fort Wayne Ballet, Karen Gibbons-Brown, Artistic Director
The Season ends with Philharmonic musicians moving front and center as soloists in sparkling baroque repertory. The second half is devoted to Prokofiev's legendary Romeo and Juliet, bringing together the Philharmonic with Fort Wayne Ballet, Indiana's only full-time ballet company. Hear the Russian master's take on Shakespeare's timeless love story, with soaring melodies that have immediate appeal yet sound like nothing ever written before.
Vivaldi - Sinfonia from L'Olimpiade, RV 725

Vivaldi - Concerto for Four Violins and Orchestra in B minor, Op. 3, No. 10, RV 580
I. Allegro
II. Largo
III. Allegro
Violetta Todorova, violin
Timothy Tan, violin
Betsy Gephart, violin
David Ling, violin

Bach - Concerto for Two Violins and Strings in D minor, BWV 1043
I. Vivace
II. Largo; ma non tanto
III. Allegro
Violetta Todorova, violin
Johanna Bourkova-Morunov, violin
-Intermission-

Prokofiev - Selections from Romeo and Juliet, Op. 64
Fort Wayne Ballet, David Ingram, choreographer
Act 1
Introduction
Romeo
Morning Dance
The Fight
The Young Juliet
Masks
Dance of the Knights
Balcony Scene
Romeo's Variation
Love Dance
Act 2
Romeo decides to avenge Mercutio
Finale
Act 3
Juliet's Funeral
Juliet's Death

For venue policies click here.
David Ingram, choreographer - David Ingram joins Fort Wayne Ballet from Butler University to set Romeo and Juliet for their performance with the Fort Wayne Philharmonic. Ingram began his training under the Fort Wayne Ballet Artistic Director, Karen Gibbons‐Brown, and went on to dance with Louisville Ballet and North Carolina Dance Theatre (now Charlotte Ballet).
Fort Wayne Ballet Dancers-
TK Armour
Rachel Aron
Victoria Angle
Samantha Berry
Teagan Bentley
Avalou Burns
Katherine Cackovic
Alan Dario Barragan Campos
Gracie Carpenter
Amanda Eve Carrick
Yu‐Chieh Chao
David Claypoole
Rudolph Davis
Erin Ekin
Tatum Farlow
Brittany Focht
Zion Harris
Anna Hess
Jessica Humphrey
Babette Hunter
Sandra Imbriaco
Sadie Jones
Cailin Kluttz
Olivia Ley
Izumi Masaki
Saki Morimoto
Carmie Schiano Nelson
Keisuke Nishikawa
Thomas Caleb Roberts
Talbot Rue
Grace Sauls
Caraline Schuppe
Christyna Schuppe
Ashleigh Sewell
Victoria Stocker
Abby Storer
Graeham Toomey
Payton Wilson
Leah Wolfe
Abby Zinsser
Subscribe
Series Sponsors

Event Sponsors