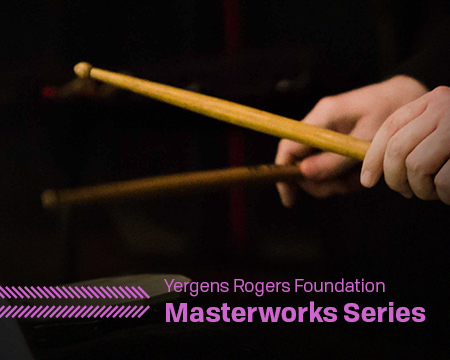 Andrew Constantine, conductor
Berlioz — Roman Carnival Overture
Debussy — La Mer
Copland — Suite from Appalachian Spring
Ravel — Boléro
One simple tune – 15 persistent minutes of the snare drum – that bursts with orchestral fireworks. Boléro began as a compositional exercise but remains Ravel's most popular work.
Musically Speaking
This free, pre-concert talk is designed to provide audience members insight into the evening's concert program and featured guest artists. Musically Speaking is hosted by Fort Wayne Philharmonic conducting staff, musicians, and guest artists.
Locations
For Masterworks concerts at the Embassy Theatre, Musically Speaking is held in The Gallery of the Grand Wayne Center.
For Masterworks concerts at Auer Performance Hall, Musically Speaking is held in the Instrumental Rehearsal Room 120.
Time
Musically Speaking is presented at 6:30 P.M., one-hour before every Masterworks concert.
Musically Speaking is sponsored by the Fort Wayne Philharmonic Friends.
Series Sponsors

Event Sponsors