Home Alone In Concert With The Fort Wayne Philharmonic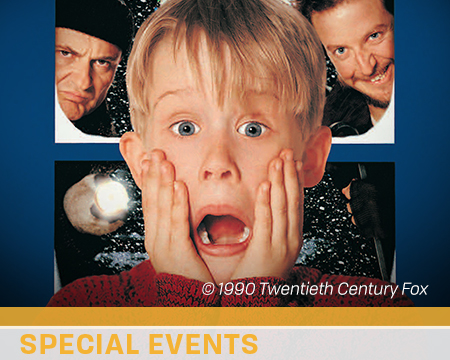 Home Alone in Concert
With the Fort Wayne Philharmonic
Conner Gray Covington, conductor
A true holiday favorite, this beloved comedy classic features renowned composer John Williams' charming and delightful score performed live to picture by the Fort Wayne Philharmonic. Macaulay Culkin stars as Kevin McCallister, an 8-year-old boy who's accidentally left behind when his family leaves for Christmas vacation, and who must defend his home against two bungling thieves. Hilarious and heart-warming, Home Alone is holiday fun for the entire family!
© 1990 Twentieth Century Fox
For venue policies click here.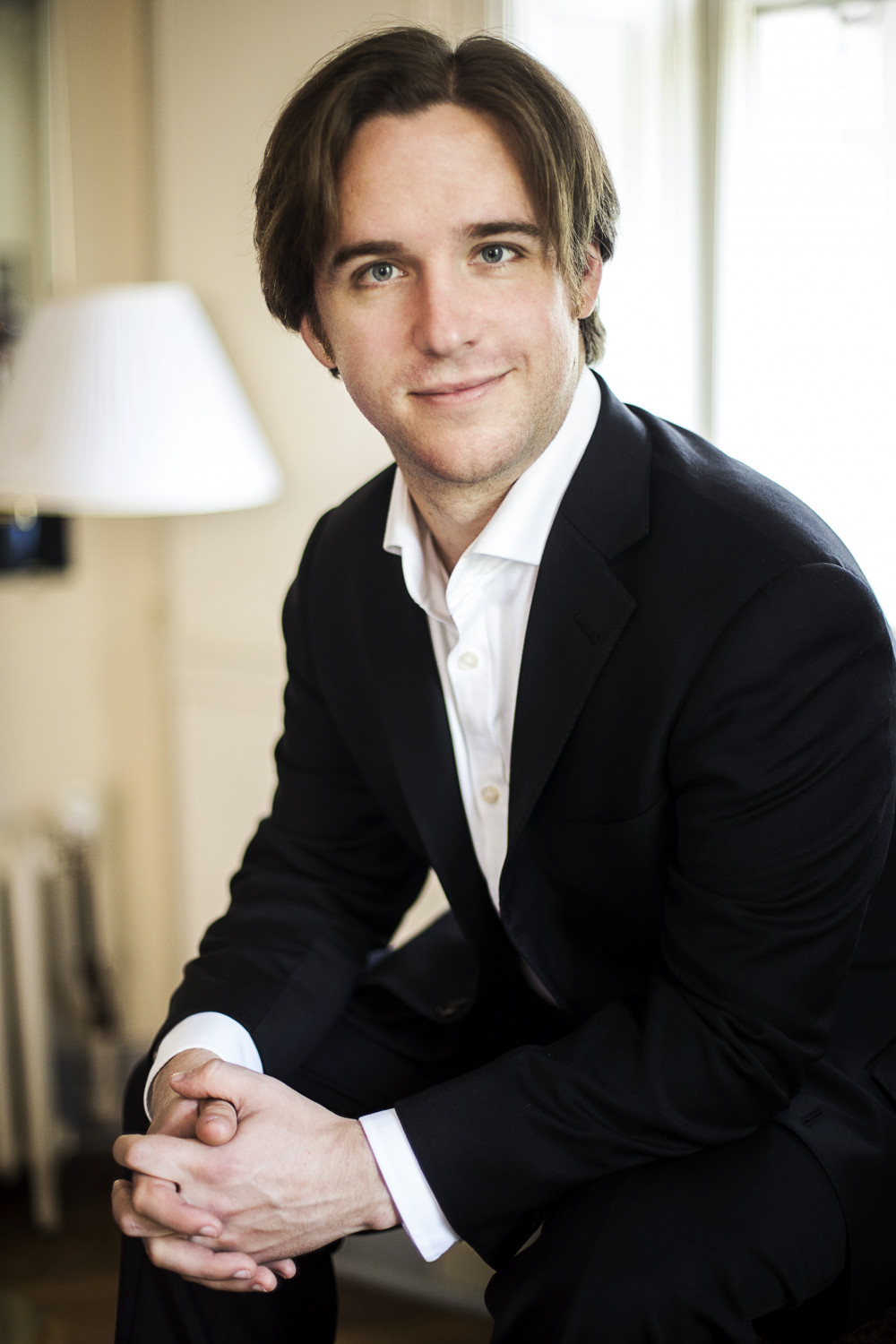 Conner Gray Covington
Born in Louisiana, Covington grew up in East Tennessee and began playing the violin at age 11. He completed high school at the renowned High School for the Performing and Visual Arts in Houston, Texas. He then went on to study violin with Dr. Martha Walvoord and conducting with Dr. Clifton Evans at the University of Texas at Arlington where he graduated summa cum laude with a degree in violin performance. He continued his studies with Neil Varon at the Eastman School of Music where he earned a MM in orchestral conducting and was awarded the Walter Hagen Conducting Prize.
Conner Gray Covington recently completed a four-year tenure with the Utah Symphony as Associate Conductor and as Principal Conductor of the Deer Valley® Music Festival. During his tenure in Utah, Covington conducted nearly 300 performances of classical subscription, education, film, pops, and family concerts as well as tours throughout the state. This season he returns to the Utah Symphony as a guest conductor on several occasions and debuts with the Amarillo Symphony, the Fort Wayne Philharmonic, the Idaho State Civic Symphony and the North Carolina Symphony. Previously, he was a Conducting Fellow at the Curtis Institute of Music in Philadelphia where he worked closely with the Curtis Symphony Orchestra, with whom he made his Carnegie Hall debut in 2016, and the Curtis Opera Theater while also being mentored by Philadelphia Orchestra Music Director Yannick Nézet-Séguin. He began his career as Assistant Conductor of the Memphis Symphony Orchestra and Music Director of the Memphis Youth Symphony Program. A four-time recipient of a Career Assistance Award from the Solti Foundation U.S., Covington was a featured conductor in the 2016 Bruno Walter National Conductor Preview presented by the League of American Orchestras.
FORT WAYNE PHILHARMONIC
VIOLIN 1
1 Violetta Todorova
Johanna Bourkova-Morunov
2 Timothy Tan
Pablo Vasquez
3 Kristin Westover
Tomer Marcus
4 Joachim Stepniewski
Marcella Trentacosti
5 Colleen Tan
Shana Brath
6 Renee Henley
Regan Eckstein
VIOLIN 2
1 Betsy Gephart
David Ling
2 Alexandra Tsilibes
Jessica Bennett
3 Laura Schafer
Emily Thompson
4 Lauren Tourkow
Caleb Mossburg
5 Linda Kanzawa
Janet Guy-Klickman
VIOLA
1 Derek Reeves
Debra Welter
2 Bruce Graham
Debra Graham
3 Theodore E. Chemey, III
Erin Maughan
4 Liisa Wiljer
Anna Ross
CELLO
1 Martin Meyer
David Rezits
2 Jane Heald
Martyna Bleke
3 Heather Scott
Iris Ji
4 Elizabeth Rice
Luis Parra
BASS
1 Adrian Mann
Kevin Piekarski
2 Brian Kuhns
Andres Gil
3 Brad Kuhns
FLUTE
Luke Fitzpatrick
Vivianne Belanger
Hillary Feibel
OBOE
Orion Rapp
John Snyder
Pavel Morunov
CLARINET
Laurie Blanchet
Gavin Arnold
Dan Healton
BASSOON
Laurie Blanchet
Gavin Arnold
Dan Healton
HORN
Renee Vogen
Katie Loesch
Michael Galbraith
Matthew Weidner
TRUMPET
Charles Roberts
Daniel Ross
Akira Murotani
TROMBONE
Brian Johnston
Kevin Dombrowski
Andrew Hicks
TUBA
Chance Trottman-Huiet
TIMPANI
Eric Schweikert
PERCUSSION
Kevin Kosnik
Kirk Etheridge
Collin Boltz
Jarod Bendele
HARP
Anne Preucil Lewellen
KEYBOARD / EXTRA
Alexander Klepach - keyboard
Jonathan Mann - piano
Subscribe