Freimann: Ravel's Quartet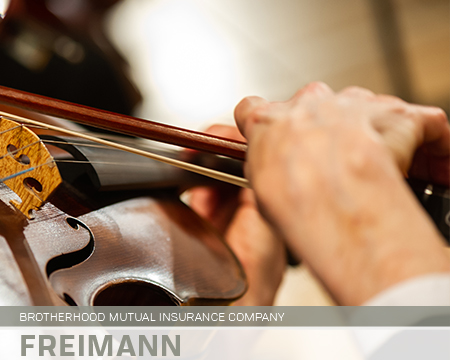 Program Notes

Prelude

The Brotherhood Mutual Insurance Company Freimann Series offers audiences chamber music classics up close and personal. Experience highly intimate music-making at its best. This event will be held at The History Center.
Mann - Torden Og Lyn (Thunder and Lightning)
Pavel Morunov, oboe and English horn
Adrian Mann, bass
Prokofiev - Sonata for Violin and Piano in D major Op.94a
Moderato
Scherzo: Presto
Andante
Allegro con brio
Johanna Bourkova-Morunov, violin
Alexander Klepach, piano
Ravel - String Quartet in F major
llegro moderato -Très doux
Assez vif - Très rythmé
Très lent
Vif et agité

The Freimann Quartet:
Violetta Todorova, violin
David Ling, violin
Derek Reeves, viola
Peter Opie, cello

For venue policies click here.
Subscribe