Freimann: Debussy, Mozart, and Tchaikovsky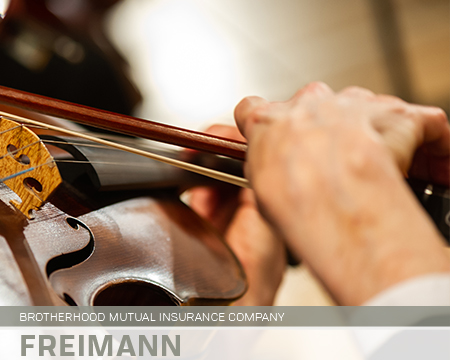 The Brotherhood Mutual Insurance Company Freimann Series offers audiences chamber music classics up close and personal. Experience highly intimate music-making at its best. The event will be held at The History Center.
Debussy - Première Rhapsodie for Clarinet and Piano
Laurie Blanchet, clarinet
Alexander Klepach, piano
Mozart - Serenade No. 12 in C minor for Wind Octet
Allegro
Andante
Menuetto in canone
Allegro
Laurie Blanchet, clarinet
Daniel Healton, clarinet
Dennis Fick, bassoon
Anne Devine, bassoon
Michael Galbraith, horn
Katie Loesch, horn
Tchaikovsky - String Quartet No 2 in F major, Op 22
Adagio - Moderato assai, quasi andantino
Allegro giusto
Andante ma non tanto
Allegro con moto

The Freimann Quartet:
Violetta Todorova, violin
David Ling, violin
Derek Reeves, viola
Peter Opie, cello

For venue policies click here.
Subscribe