Fort Wayne Philharmonic and Conductors Guild International Conductor Workshop Concert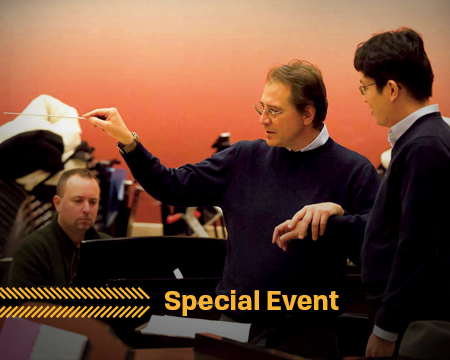 2019-2020 Fort Wayne Philharmonic and Conductors Guild International Conductor Workshop
This year's Fort Wayne Philharmonic and Conductors Guild International Conductor Workshop features 8 promising young musical leaders and 8 legendary overtures. Sparkling, dramatic, majestic, and noble, this music covers a myriad of emotions, styles, and periods, promising to make this one of the most satisfying concerts of the season.
Admission is Free
Alonzo Barret
Cho Eun Hee
Jeffrey Kowalkowski
Catherine O'Shaughnessy
Dominik Steklasa
Anders Verena
Rachel Waddel
Caleb Wenzel
Click here for bios.
Conductors will perform from the selection below:
Brahms — Tragische Ouvertüre, op.81 (Tragic Overture)
Tchaikovsky — Capriccio italien, op.45
Rimsky-Korsakov — Capriccio espagnol, op.34
Verdi — The Sicilian Vespers: Overture
Rossini — L'Italiana in Algeri: Overture
Rossini — La gazza ladra (The Thieving Magpie): Overture
Verdi — La forza del destino: Overture
Puccini — Manon Lescaut: Intermezzo from Act III
Mozart — The Abduction from the Seraglio: Overture
Event Sponsors