Constantine Conducts Shostakovich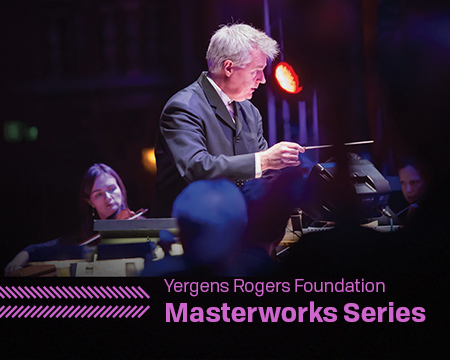 Andrew Constantine, conductor
Khachaturian — Suite No. 2 and Suite No. 3 from Spartacus
Shostakovich — Symphony No. 5 in D minor, Op. 47
Andrew Constantine closes the season with Shostakovich's best-known symphony, a work whose sublime third movement caused members of the audience to weep at its premiere.
Musically Speaking
This free, pre-concert talk is designed to provide audience members insight into the evening's concert program and featured guest artists. Musically Speaking is hosted by Fort Wayne Philharmonic conducting staff, musicians, and guest artists.
Locations
For Masterworks concerts at the Embassy Theatre, Musically Speaking is held in The Gallery of the Grand Wayne Center.
For Masterworks concerts at Auer Performance Hall, Musically Speaking is held in the Instrumental Rehearsal Room 120.
Time
Musically Speaking is presented at 6:30 P.M., one-hour before every Masterworks concert.
Musically Speaking is sponsored by the Fort Wayne Philharmonic Friends.
Subscribe
Series Sponsors

Event Sponsors
The Donald F. Wood and Darlene M. Richardson Foundation