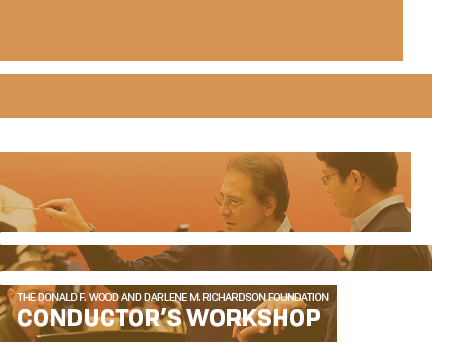 This year's Fort Wayne Philharmonic International Conductors' Workshop will once again feature 8 promising young musical leaders conducting a concert of much loved orchestral classics. Based on the work of Ilya Musin - by common consent the greatest of all conducting teachers - led by Andrew Constantine and internationally renowned pedagogue, Ennio Nicotra we will have spent an incredibly intense week together studying, practicing, imparting and absorbing the methods of our legendary teacher.

The music, sparkling, dramatic, majestic, and noble, covers a myriad of emotions, styles, and periods, promising to make this one of the most satisfying concerts of the season.

Presented in conjunction with the Ilya Musin Society and the Conductors Guild, with major support from the Donald F. Wood and Darlene M. Richardson Foundation, and Purdue University Fort Wayne.
Event Sponsors