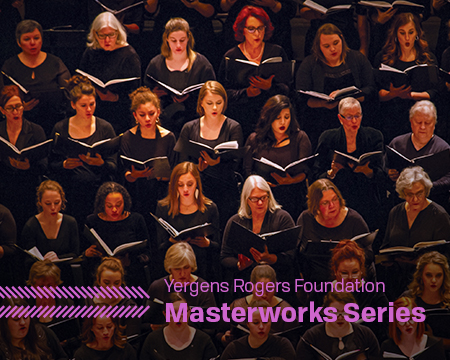 This event has been canceled. Please click here for further details.
Andrew Constantine, conductor
Ilya Yakushev, piano
Toni Marie Palmertree, soprano
Patrick Muehleise, tenor
Christian Bowers, baritone
Fort Wayne Philharmonic Chorus, Benjamin Rivera, director
Fort Wayne Children's Choir, Jonathan Busarow, director
Northwest Indiana Symphony Chorus, Dr. Nancy Menk, director
Mussorgsky — Night on Bald Mountain
Shostakovich — Piano Concerto No.2 in F major, Op. 102
Orff — Carmina Burana

With its large, percussion-driven orchestra and mixed chorus that sings racy texts by wayward monks, Carmina Burana celebrates the joys of the tavern, nature, humor, and love.
Musically Speaking
This free, pre-concert talk is designed to provide audience members insight into the evening's concert program and featured guest artists. Musically Speaking is hosted by Fort Wayne Philharmonic conducting staff, musicians, and guest artists.
Locations
For Masterworks concerts at the Embassy Theatre, Musically Speaking is held in The Gallery of the Grand Wayne Center.
For Masterworks concerts at Auer Performance Hall, Musically Speaking is held in the Instrumental Rehearsal Room 120.
Time
Musically Speaking is presented at 6:30 P.M., one-hour before every Masterworks concert.
Musically Speaking is sponsored by the Fort Wayne Philharmonic Friends.