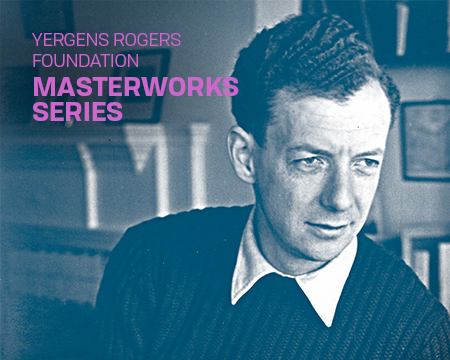 Andrew Constantine, conductor
Twyla Robinson, soprano
Thomas Cooley, tenor
Daniel Scofield, baritone
Fort Wayne Philharmonic Chorus, Benjamin Rivera, director
PFW University Singers, Vaughn Roste, director
Fort Wayne Children's Choir, Jonathan Busarow, director
Battle Creek Community Chorus, Clayton Parr, director
Members of the Albion College Concert Choir, Clayton Parr, director
Members of Cantate Chicago, Benjamin Rivera, director
Britten — War Requiem, Op. 66

This concert will be performed nearly 100 years to the day after the armistice of World War I. The Philharmonic and special guests are featured in Benjamin Britten's powerful masterpiece that juxtaposes the Roman Catholic Requiem Mass with contemporary texts illustrating the ravages of war.

Musically Speaking
This free pre-concert talk, sponsored by the Fort Wayne Philharmonic Friends, is designed to provide audience members insight into the evening's concert program and featured guest artists. Musically Speaking is hosted by Fort Wayne Philharmonic conducting staff, musicians, and guest artists.
Locations
For Masterworks concerts at the Embassy Theatre: The Gallery of the Grand Wayne Center.
For Masterworks concerts at Auer Performance Hall: Instrumental Rehearsal Room 120.
Time
6:30 p.m. (one hour before every Masterworks concert)