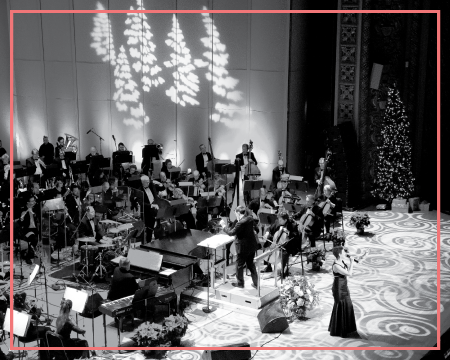 Andrew Constantine, conductor
Dee Daniels, vocalist
Shelby Lewis, stage director
Fort Wayne Philharmonic Chorus, Benjamin Rivera, director
Fort Wayne Children's Choir, Jonathan Busarow, director

Holiday Pops Chorale, Benjamin Rivera, director
Alexia Rivera, soprano
Kathryn Duncan, alto
John Concepcion, tenor
Dan Richardson, baritone

Fort Wayne Dance Collective, Mandie Kolkman, director and choreographer
Rachel Jones, dancer and choreographer
Hayley Barnfield, dancer
Ashley Benninghoff, dancer
Hannah Bond-Gentié, dancer
Fort Wayne's favorite holiday tradition continues as Andrew Constantine leads the Philharmonic, Philharmonic Chorus, and special guests. Join us for a festive evening packed with contemporary favorites and Christmas classics.

Family 4 Packs - Four tickets (Adult or Child price) in the Silver or Bronze sections for $100 available now! Discount is automatically applied.
PROGRAM
TRADITIONAL (Jackfert) I Saw Three Ships
MENDELSSOHN/WESLEY (Tyzik) Hark! The Herald Angels Sing
Dee Daniels, vocalist
TRADITIONAL/WADE (Tyzik) O Come All Ye Faithful
Dee Daniels, vocalist
TRADITIONAL The Twelve Days of Christmas
LAURIDSEN (Dackow) O Magnum Mysterium
HOPKINS (Tyzik) We Three Kings
Dee Daniels, vocalist
SILVESTRI AND BALLARD Suite from Polar Express
WILLIAMS Somewhere in my Memory from Home Alone
COOTS/GILLESPIE/JAVITS/SPRINGER Santa Tap
ADAM (Parenteau) O Holy Night
-- Intermission --
COLERIDGE-TAYLOR Christmas Overture
TRADITIONAL (Tyzik) God Rest Ye Merry, Gentleman
Dee Daniels, vocalist
GRUBER/MOHR (Tyzik) Silent Night
Dee Daniels, vocalist
MANN LIGHTSONGS - A Chanukah Medley
SMITH/RAYE (Max Huff) Jing-a-Ling, Jing-a-Ling
HAYES Blue Christmas
Dee Daniels, vocalist
HANDEL Hallelujah Chorus from Messiah
TRADITIONAL (Norris) Christmas Pops Sing-Along
WILLIAMS Merry Christmas from Home Alone
ANDERSON Sleigh Ride

Listen to our Holiday Pops playlist on Spotify.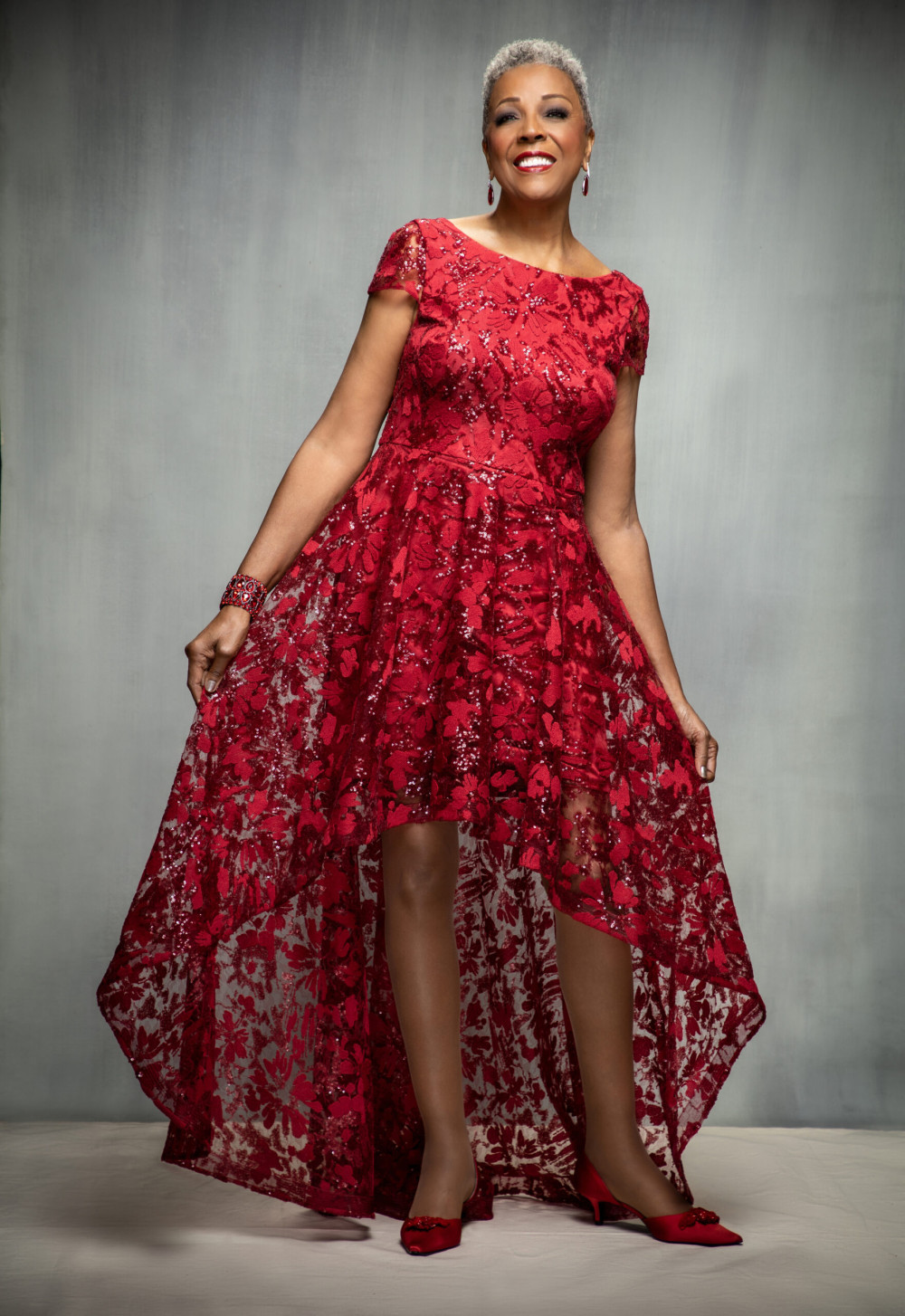 Dr. Dee Daniels is an accomplished vocalist and musician's musician who passionately delivers timeless performances in multiple genres that include: jazz, blues, gospel, and her original compositions. A sultry songsmith and master of storytelling, she has performed for royalty and international dignitaries on multiple occasions and has an extensive list of performances with combos and big bands. Her international career includes performances across Europe, the United Kingdom, Russia, Australia, South America, Hong Kong, Japan, India, Egypt, twelve African countries, and throughout the United States and Canada.
She crossed the threshold of the classical world with the creation of her spellbinding Symphony Pops programs, "Great Ladies of Swing", "The Great American Swing Book", "A Night Out With The Boys", "The Soul of Ray: The Music of Ray Charles", and "Red, Hot, and Blues". She shares a successful Pops program with Juno Award winner, Denzal Sinclaire, entitled "Unforgettable: The Music of Nat and Natalie Cole". Dee has performed and recorded with orchestras throughout North America and abroad. In addition to her accredited presence and magnetic prowess on keys, Daniels adds a spellbinding four-octave plus vocal range to her potent, natural, and unique spin on every song she touches. Learn more here.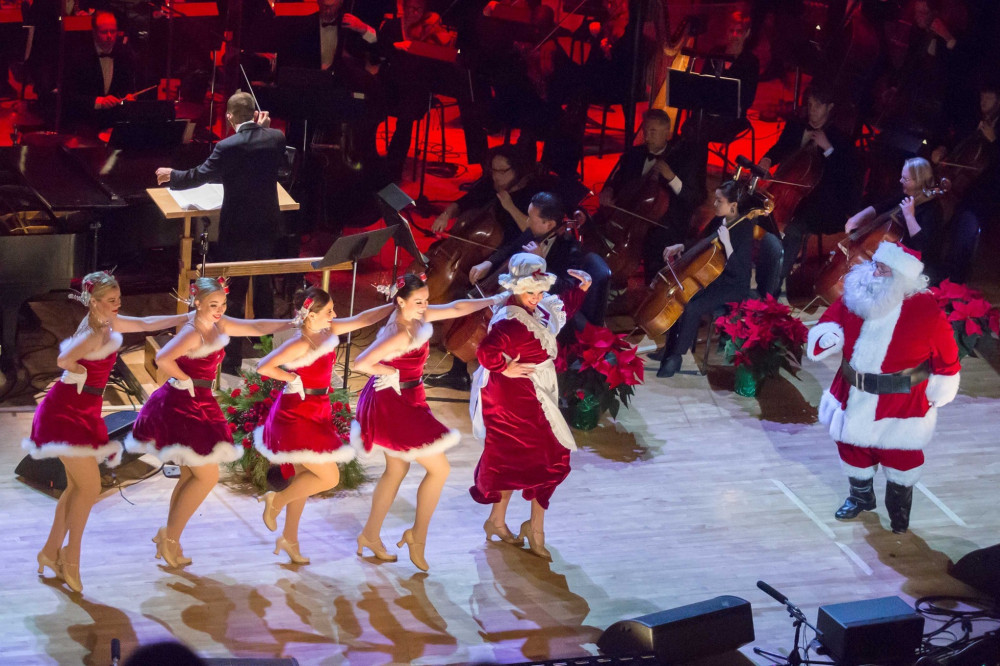 The Fort Wayne Dance Collective is a non-profit organization with a mission to inspire and empower people of all identities, abilities, and stages of life through movement arts. FWDC programming inspires creativity, nurtures personal growth, and fosters a sense of belonging in the dance studio, outreach partner sites, and the Fort Wayne community. FWDC artists and staff are driven by a deep commitment to promoting the transformative power of dance and movement in our community by providing an accessible and inclusive dance experience for all.
Subscribe