Gershwin's Rhapsody in Blue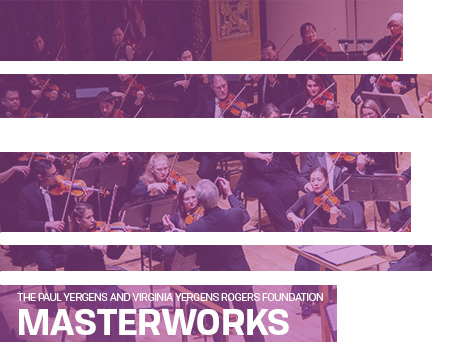 FORT WAYNE PHILHARMONIC YOUTH ORCHESTRA SIDE-BY-SIDE CONCERT
Andrew Constantine, conductor
Ilya Yakushev, piano
Fort Wayne Philharmonic Youth Orchestras, Troy Webdell, director

The Philharmonic closes out the season with an electric evening of Prokofiev and Gershwin. Russian pianist, Ilya Yakushev delivers all the sounds, rhythms, and harmonies that Gershwin's ever popular Rhapsody in Blue requires. The evening ends with the sweeping melodies of Gershwin's An American in Paris.
This free, pre-concert talk is designed to provide audience members insight into the evening's concert program and featured guest artists. Musically Speaking is hosted by Fort Wayne Philharmonic Friends. Musically Speaking will be held in the Gallery, Grand Wayne Center (The room just over the sky bridge from the Embassy). Musically Speaking is presented at 6:30 P.M., one hour before every Masterworks concert.
For venue information, click here.

PROKOFIEV The Love of Three Oranges
Les Ridicules
Marche
Fort Wayne Philharmonic Youth Orchestra
PROKOFIEV Symphony No. 7 in C-sharp minor, Op. 131
I. Moderato
II. Allegretto
III. Andante espressivo
IV. Vivace
--Intermission--
GERSHWIN Rhapsody in Blue
Ilya Yakushev, piano

GERSHWIN An American in Paris
Russian pianist Ilya Yakushev, with many awards and honors to his credit, continues to astound and mesmerize audiences at major venues on three continents.
In past seasons, he has performed in various prestigious venues worldwide, including Glinka Philharmonic Hall (St. Petersburg), Victoria Hall (Singapore), Weill Recital Hall at Carnegie Hall (New York), Davies Symphony Hall (San Francisco), and Sejong Performing Arts Center (Seoul, Korea). His performances with orchestra include those with the Mariinsky Theatre Orchestra, St. Petersburg Philharmonic, San Francisco Symphony, BBC Concert Orchestra, Boston Pops, Rochester Philharmonic, Utah Symphony, and many others.
Mr. Yakushev attended the Rimsky-Korsakov College of Music in his native St. Petersburg, Russia, and subsequently came to New York City to attend Mannes College of Music where he studied with legendary pianist Vladimir Feltsman.
Subscribe