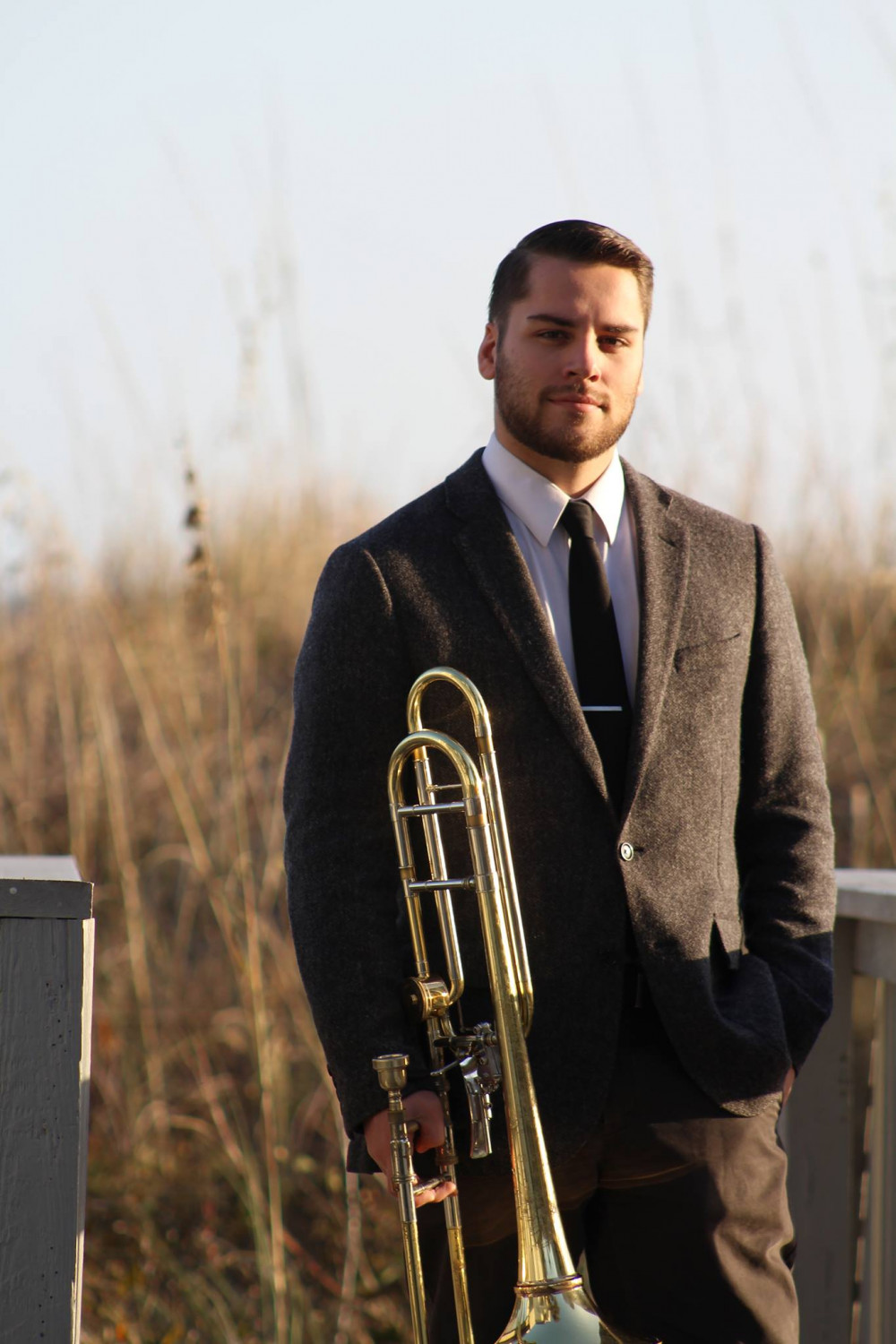 Brian Johnston joined the Fort Wayne Philharmonic as second trombone in 2018.
He has performed with the Chicago Symphony Orchestra, Elgin Symphony Orchestra, West Michigan Symphony, Illinois Symphony, and is a regular substitute with the Quad City Symphony Orchestra, and Rockford Symphony. Brian is currently an associate member of the Civic Orchestra of Chicago.
Brian's teaching duties include coaching trombonists at Chicago Youth Symphony Orchestra, teaching at Chicago High School for the performing arts, Low Brass instructor at Minooka Music Studio, and faculty at Logos School of Music.
Growing up in New York, Brian was lucky enough to be the principal trombonist in the Metropolitan Youth Orchestra where he had regular coachings with members of the New York Philharmonic, and the Metropolitan Opera.
He has also performed in Iceland as part of the Foot In The Door ensemble, collaborated with the Gaudete Brass Quintet, and worked with William "Bill" Boggs demonstrating Tommy Dorsey's music for Frank Sinatra's Centennial.
Brian holds a Bachelors degree from the Hartt School, and a Masters degree from the Chicago College of Performing Arts. His primary teachers were Jay Friedman, John Rojak, John Faieta, Reed Capshaw, while also studying part time with Andy Malloy, Matthew Russo, and Eric Reynolds.