Auer Performance Hall, Rhinehart Music Center, IPFW
Buy Tickets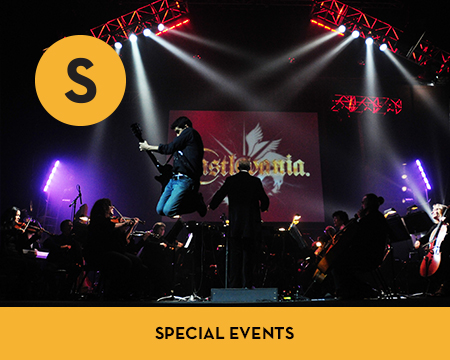 NEW SHOW FOR 2018
A thrilling, immersive concert featuring music from the most popular video games of all time.

The Philharmonic, conducted by guest conductor Emmanuel Fratianni, will perform live, along with synchronized video footage and lighting, well-known internet solo performers, electronic percussion, and live action and interactive segments, to create a dazzling one-of-a-kind entertainment experience.
Created, produced and hosted by game industry legend Tommy Tallarico, Video Games Live(TM) is the foremost touring game concert in the world. Since its début in 2002, it has been performed more than 300 times in more than 30 countries. Each concert is unique, with its own combination of set lists, special guests and interactive segments.
"Ingenious and fantastic!" - Los Angeles Times
"Incredibly compelling, powerful and emotional" - Washington Post
"Uplifting and exciting" - Pittsburgh Post-Gazette