PHILharmonious Gala & Auction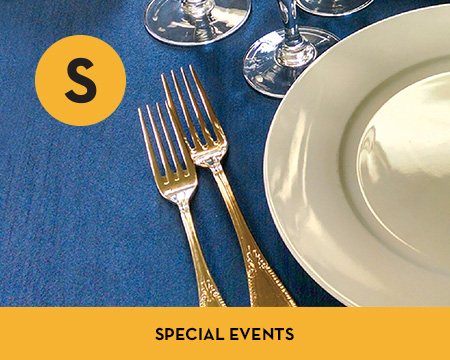 "Farm to Fork"
Featuring White House Chef John Moeller
Friday, June 2, 2017 at 6:00PM
Joseph Decuis Farm
6755 E 900 South
Columbia City, Indiana 46725
The Board of Directors of the Fort Wayne Philharmonic presents its first gala fundraiser and auction in several years. Superb food, excellent music, and one-of-a-kind auction items will create an unforgettable evening, all in support of Fort Wayne Philharmonic Youth Education and Community Engagement programs.
Click here to see the silent auction items and be tantalized!
(Note: the auction items are not currently avaiable for bidding; they will be available exclusively at PHILharmonious, on June 2.)
Joseph Decuis Farm, once called "a farm dressed in a tuxedo," offers a spectacular setting for this special event. Wagyu is arguably the finest tasting, healthiest beef in the world, and Joseph Decuis is the only establishment of its kind in the United States raising its own Wagyu with traditional Japanese husbandry practices — all natural, humane, drug-free, and stress-free.
The menu will feature a Wagyu based main course and other White House dishes prepared under the direction of Chef Moeller. (Seafood and vegetarian options are available.) Moeller's signature style features fresh seasonal produce, with a first-class presentation for each finished dish. Between courses, Moeller will entertain with stories of his personal interactions serving as chef to three First Families, including President George H.W. Bush, President William Jefferson Clinton, and President George W. Bush.
Chef John Moeller has detailed his journey and White House experience in the 2013 book "Dining at the White House—From the President's Table to Yours." Copies of the book will be available for purchase at the event.
The silent and live auctions will feature diverse and unique items donated by artists and businesses in support of the Philharmonic. They include exciting getaways, destination vacations, event tickets, fine dining, jewelry, and more.
Proceeds from PHILharmonious will enable the Philharmonic to enrich the lives of tens of thousands of children and adults each season. The Philharmonic performs on stage, in schools, hospitals, homes, and all throughout the region, in venues where it can make the biggest difference. Help ensure the Philharmonic's ability to offer music to everyone in Northeast Indiana.
Event Details
6:00 pm Cocktail Reception
Open Bar
Music by Fort Wayne Philharmonic Youth Symphony Orchestra
View Silent and Live Auction items
7:30 pm Dinner and Live Auction
The RSVP deadline is May 26 and seating is limited to 275 people.
For more information or to purchase tickets please contact Clarissa Reis at 260.481.0775. Tickets are $200 per person with Patron Level tickets at $250. The price includes appetizers, the three-course meal, open bar, wine pairings….and MUSIC!


Event Sponsors