Opening Night: Moser and Tchaikovsky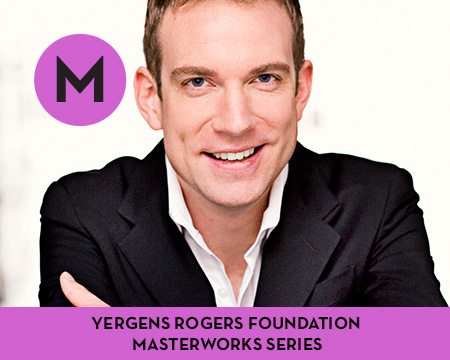 Andrew Constantine, conductor
Johannes Moser, cello
Dvořák — Carnival Overture, Op. 92
Elgar — Concerto, Violoncello, Op. 85, E minor
Tchaikovsky — Symphony No. 5, Op. 64, E minor
Elgar's Cello Concerto is an elegiac remembrance, a romantic contemplation about the meaning of life. Tchaikovsky's 5th Symphony has continued to grow in popularity since its premiere, standing as one of the composer's most loved large-scale creations.
World-renowned cellist Johannes Moser returns to the Philharmonic for what promises to be a memorable performance.
ANNOUNCING A NEW LEVEL OF CONCERT ENGAGEMENT:
DIGITAL ANNOTATIONS
Music Director Andrew Constantine will introduce a new concert app called EnCue to the concert experience during the Opening Night performance of Tchaikovsky's Symphony No. 5. Concert-goers can choose to read Andrew's brief notes during the performance, with an unobtrusive and easy-to use app on their smart phones.
Click Here to read more about this exciting new way to enhance the concert experience.
This Presentation of EnCue Technology is Sponsored by Jane and Andrew Constantine.
Musically Speaking
This free, pre-concert talk is designed to provide audience members insight into the evening's concert program and featured guest artists. Musically Speaking is hosted by Fort Wayne Philharmonic conducting staff, musicians, and guest artists.
Locations
For Masterworks concerts at the Embassy Theatre, Musically Speaking is held in The Gallery of the Grand Wayne Center.
For Masterworks concerts at Auer Performance Hall, Musically Speaking is held in the Instrumental Rehearsal Room 120.
Time
Musically Speaking is presented at 6:30 P.M., one-hour before every Masterworks concert.
Musically Speaking is sponsored by the Fort Wayne Philharmonic Friends.