Fort Wayne Philharmonic / Conductors Guild International Conductor Workshop
Auer Performance Hall, Rhinehart Music Center, IPFW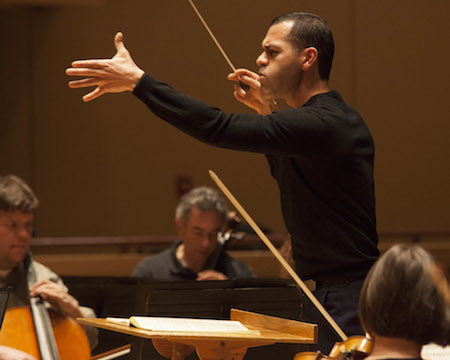 The Fort Wayne Philharmonic joins the Conductors Guild to present a free general-admission concert performance of sparkling classical favorites featuring some of the very best young conductors in the nation. This performance is the culmination of the week-long Fort Wayne Philharmonic/Conductors Guild International Conductor Workshop and will be curated by internationally renowned conducting teacher Ennio Nicotra and Fort Wayne Philharmonic Music Director Andrew Constantine.
Concert Repertoire
Selections for the concert will will be chosen from the following works: Beethoven's Symphonies No. 1, 2, 5, and 7; Brahms' Symphonies No. 2, 4 and the Tragic Overture; Mozart's Symphony No. 39 and Don Giovanni Overture; and Tchaikovsky's Symphonies No. 5 and 6, and his Capriccio Italien.
This is a free performance and tickets are not required. Presented in conjunction with the Ilya Musin Society and the Conductors Guild, with support from the Donald F. Wood and Darlene M. Richardson Foundation, and Indiana University, Purdue University Fort Wayne.